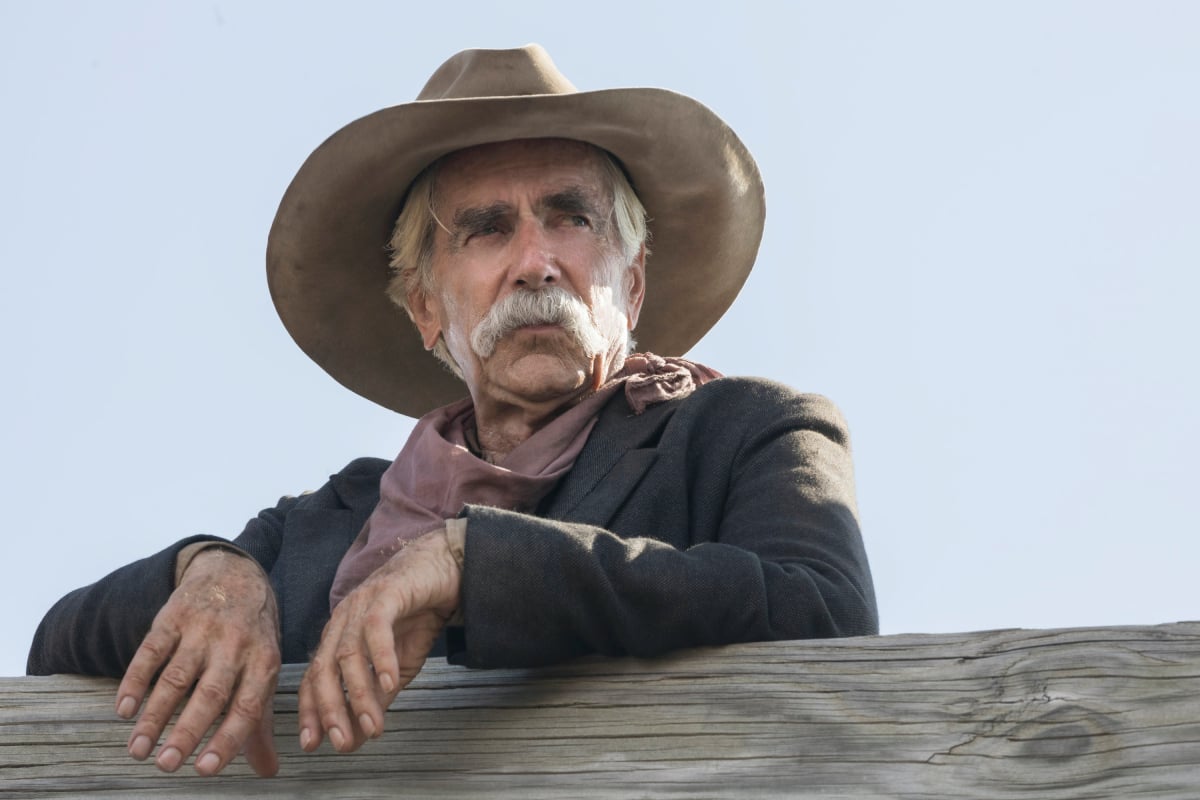 Why "Yellowstone" Creator Taylor Sheridan Told "1883" Star Sam Elliott "You'll Hate Me At The End Of This Thing"
HIGHLIGHTS OF THE ARTICLES
Yellowstone Creator Taylor Sheridan Knew He Wanted Western Forensic Pathologist Sam Elliott To Be A Part Of The Prequel Series 1883.
Elliott says he was "grateful" to have taken on the role of "nail hard" cowboy Shea Brennan.
Why Sheridan told the Oscar nominee "you'll hate me by the end of this thing."
Yellowstone Creator Taylor Sheridan Knew He Wanted Sam Elliott To Star In The Prequel 1883. Even though the 77-year-old veteran actor thought he was too old for the role, Sheridan insisted the Oscar nominee would be perfect.
Elliott says he is "grateful" and "lucky" to have listened and accepted to play the role of Shea Brennan, "tough as a handsome cowboy". He also revealed that Sheridan told him "you'll hate me at the end of this thing." But Elliott says that's not possible.
Sam Elliott won't reveal much about 'Yellowstone' prequel
Details on 1883 were kept secret. But we do know the prequel will tell the origin story of John Dutton's (Kevin Costner) beloved Yellowstone Ranch. The series stars Elliott, Tim McGraw, Faith Hill and Billy Bob Thornton. And the title is a nod to the period in the late 19th century when John's ancestors moved to Montana.
"It's a story about the Oregon Trail in general," Elliott told The Hollywood Reporter. "We start in Fort Worth, Texas, and we head to Oregon. Along the way, a contingent meets up in Montana. It's a few generations before Costner's story.
The star "1883" is motivated by "what is on the page"
Elliott says there was a time in his 50-plus-year career that he would do anything for the job. But ultimately, "what's on the page" is the most important thing. And that's why he got involved with 1883.
"So what's on the page is what has always motivated me. When I first started reading this stuff I thought I was too old for it at first, but Taylor kept telling me I wasn't. And that's what got me there, "Elliott revealed.
The Creator of "Yellowstone" Told Sam Elliott He "Would Hate" Him at the End of "1883"
Elliott says his experience working on season 1 of the Yellowstone prequel was both "wonderful" and "exhausting".
"Taylor told me, 'You'll hate me at the end of this thing,'" Elliott said. "There is no way that will ever happen. But it's a tough shoot. We filmed in Fort West for almost two months in 106 degree temperatures. Montana was quite the opposite. Bitterly cold and freezing.
The great Lebowski alum had nothing but praise for Sheridan, claiming he was a "brilliant writer" and a "genius". He said the project was inspiring on many levels and that he was impressed with his 21-year-old co-star Isabel May (Elsa Dutton).
"Every time she opens her mouth in a scene, she's just fascinating. It's going to be the start of a long career if that's what she wants," noted Elliott.
'1883' has nothing to do with Sam Elliott's previous westerns
Elliott has starred in many westerns over the course of his long career, but says he never worked on anything like 1883 in terms of scope and size.
"There are more horses, more wranglers and more production staff than I've ever worked with. I've never worked on a show with six cameras running at the same time and a helicopter in the air. They get what they pay for, "Elliott said.
"Yellowstone" Prequel Doesn't Look Like a TV Show – "It's a 10 Hour Story"
Elliott noted that the directors of 1883 were cinematographers that Sheridan Yellowstone. "Which means they understand what they are looking for through the lens.
"It doesn't sound like a TV show in any way. They don't do a TV show here, even though they say there is. It's a 10 hour story, "Elliott promised.
The first two-hour special of 1883 aired on Sunday, December 19 after Yellowstone on the Paramount network. It will then switch exclusively to Paramount +.
RELATED: 'Yellowstone' fans have 'never seen anything like' '1883' spin-off star Faith Hill promises