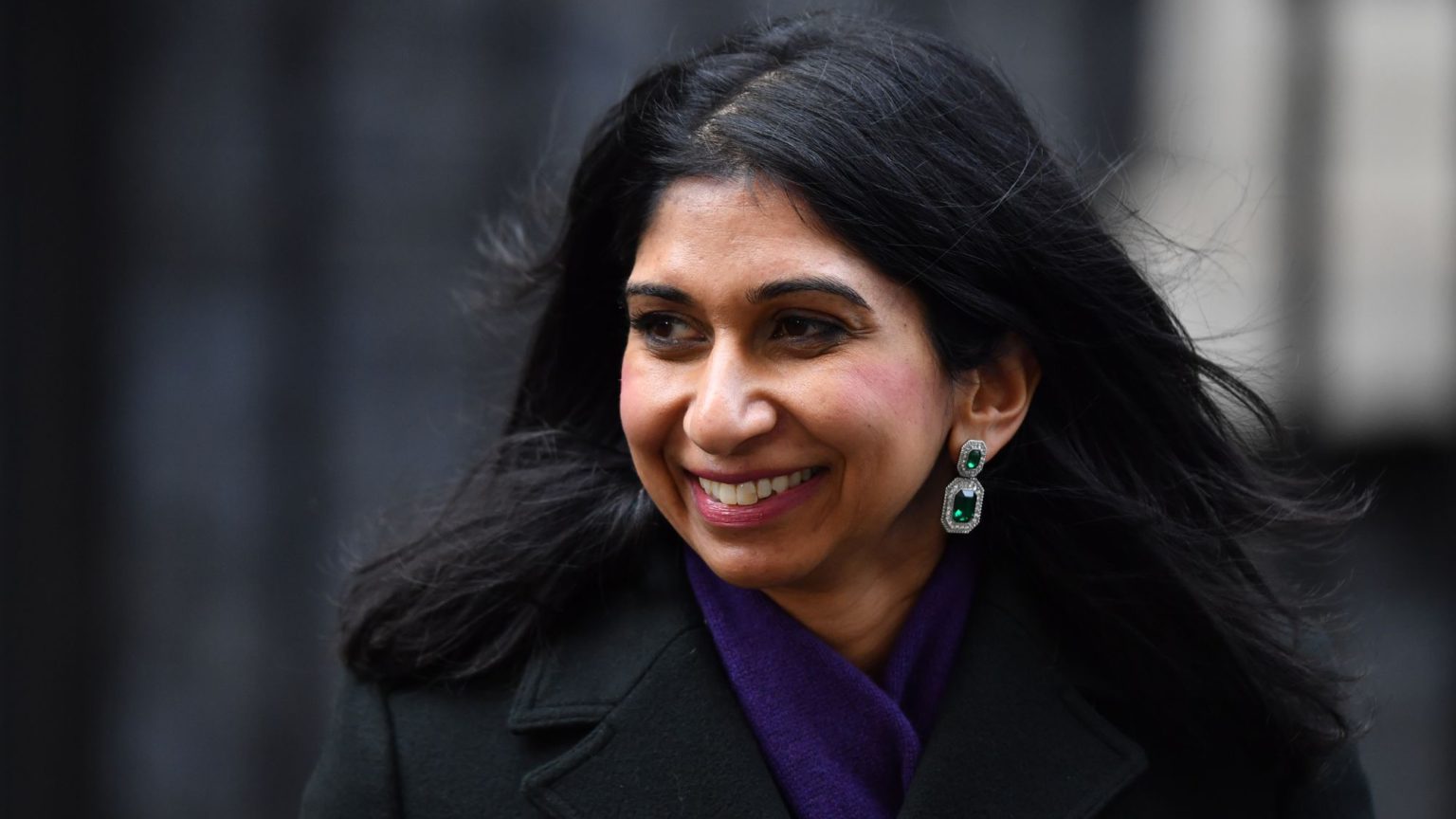 Why they hate Suella Braverman
So Boris Johnson has stepped down and, as you'd expect, the potential candidates are throwing their hats in the ring to become the new leader of the Conservative Party and the next British Prime Minister.
Of course, any candidate who wants the most important job in the country will rightly face significant scrutiny and criticism. But the tone and intensity of the criticism that one candidate in particular has received has been extraordinary.
Suella Braverman, the current attorney general, took the unusual step of announcing her leadership bid live on television, on ITV Pestonthe day before Johnson resigned.
She spoke of the need to "make appropriate tax cuts" to meet the cost of living. She talked about cutting the size of government to cut spending, managing migrants crossing the Channel, preventing foreign courts from interfering in our affairs and spreading Brexit opportunities. And finally, she talked about the need to deal with "all that woke trash."
Some of his arguments were populist, others more downright right-wing. There is no doubt that much of what she asked would resonate with sections of the country and certainly with much of the Conservative membership.
Still, the reaction to Braverman's leadership bid has been nothing short of hysterical. Shadow attorney general Emily Thornberry called Braverman a "deluded fantasy" which is "the last thing we need in Downing Street right now". Labor MP Jess Phillips wrote that she could "think of few people I would rather run against in an election than Suella Braverman". She has also been called "fucking useless" by some of her colleagues in the legal profession.
The consensus within the liberal establishment seems to be that Braverman is either an embarrassing braggart or a terrifying demagogue.
There are, of course, reasonable criticisms to be made of Braverman. Much of what she said about Peston was quite ordinary. But this is only the start of the leadership campaign and it's not as if the potential candidates currently being celebrated have a transformational and visionary political agenda up their sleeves.
No one has called Jeremy Hunt "delusional" for his leadership ambitions, for example. He may be the darling of the liberal elite, but most of the country probably finds him as interesting as a piece of cardboard. Nor have similar insults been hurled at candidates far less experienced than Braverman, who is an accomplished lawyer and currently holds a top cabinet post.
This is not a unique case, of course. The sneer towards Braverman is remarkably similar to that which is constantly directed at Home Secretary Priti Patel. Patel and Braverman are unabashedly pro-Brexit, anti-awakening and right-wing. Those who disagree with these positions have every right to do so. But the hostility is telling. It's like Braverman and Patel, as women of color, aren't supposed to have such opinions. They are supposed to toe the line of the liberal establishment.
Of course, what this sneer shows is that liberal elites still haven't learned the lessons of the populist revolts of recent years. The more they demonize Braverman for having seemingly irrelevant opinions, the more she will look like an outsider challenging an anti-democratic, elitist consensus — which, ironically, could work in her favor.
The Conservative leadership race is still in its infancy. Everything can happen. But in a world where politicians are sorely lacking in ideas, vision and imagination, I would much rather we had outspoken candidates with a bit of backbone to choose from than the stale managerial technocrats whose we are so often crowded today.
Inaya Folarin Iman is a GB News presenter and founder of the Equiano project.
To inquire about reposting dopecontent, a right of reply or a request for correction, please contact the editor, Viv Regan.