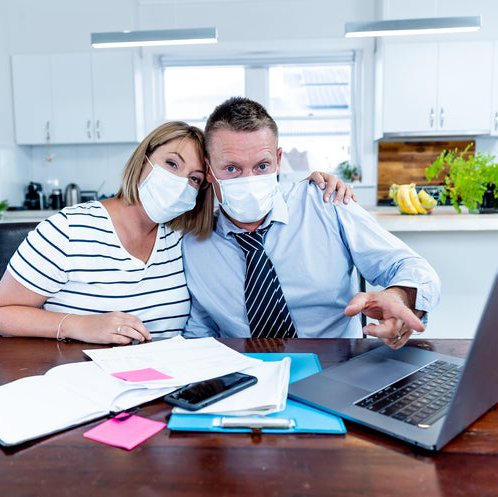 What is electronic closing and how does it help homebuyers?
Real estate loans are going digital. Here's what that means for you.
---
Key points
In the wake of the pandemic, digital mortgage closings are becoming more common.
Not having to close in person could mean avoiding delays and simplifying the process.
---
We live in an increasingly digital world, and we can partly thank the pandemic for that. Over the past two years, the number of consumers ordering goods online has exploded, so much so that many companies are devoting resources to bolstering their digital offerings and focusing less on their physical stores. But these days consumers can do more than just shop for clothes and groceries online, they can also finalize a mortgage.
What are eClosings?
Traditionally, to arrange a mortgage, you would sit in a room with a representative from your lending institution and sign the documents. With an eClosing, this is all done digitally. Rather than meeting in person to finalize your mortgage, you arrange a funds transfer and electronically sign all your loan documents.
The closings occurred largely during the pandemic, when it was less safe (or less attractive) to finalize mortgages in person. But given the benefits of eClosings, mortgage borrowers can now expect this option to exist beyond the pandemic.
The advantages of eClosings
The main benefit of going the eClosing route? A faster process. As Rajesh Bhat, CEO of Roostify explains, "It takes about 30 days to create a traditional mortgage, from application initiation to loan closing. Digital mortgage lending platforms, like Roostify, allow lenders to speed up this process by creating a simpler experience for borrowers and using data and AI to remove manual steps from the fulfillment process."
A big point of frustration among mortgage borrowers is that home loans can take a long time to close. By offering eClosings, lenders can shorten this window. This is because eClosings are easier to coordinate and are less likely to result in missed work hours. In fact, a recent independent study by MarketWise Advisors, LLC found that lenders using ICE Mortgage Technology's eClose technology experienced significant time and cost savings.
In fact, Nancy Alley, vice president of product strategy at ICE Mortgage Technology, is convinced electronic closures are here to stay. As she puts it, "Borrowers are demanding more digital options when it comes to their mortgage. Especially post-pandemic, that's no longer a good thing to have, it's an expectation."
It's also worth noting that eClosings can reduce the risk of errors when closing a mortgage loan, such as missed signature pages. The result? Less hassle for buyers and lenders.
So how much time can an eClosing save borrowers? An independent study by MarketWise Advisors, LLC found that electronic closings took 70 minutes less per loan than traditional in-person closings. They also caused mortgages to close 2.3 days faster than with in-person closings.
But as eClosings become more widely adopted, these benefits could increase. Homebuyers could save even more time on the closing process, and we could see digital mortgages closing at an even faster rate than traditional mortgages.
Is an eClosing an option for you?
Whether you have pandemic-related health issues or simply want to eliminate scheduling constraints, there are benefits to closing your mortgage digitally if the option exists. Going this route could get you home a few days faster. And if you've been counting the minutes until those keys land in your hands, that's a good thing.
A Historic Opportunity to Save Potentially Thousands of Dollars on Your Mortgage
Chances are interest rates won't stay at multi-decade lows much longer. That's why it's crucial to act today, whether you want to refinance and lower your mortgage payments or are ready to pull the trigger on buying a new home.
Ascent's in-house mortgage expert recommends this company find a low rate – and in fact, he's used them himself to refi (twice!). Click here to learn more and see your rate. While this does not influence our product opinions, we do receive compensation from partners whose offers appear here. We are by your side, always. See The Ascent's full announcer disclosure here.