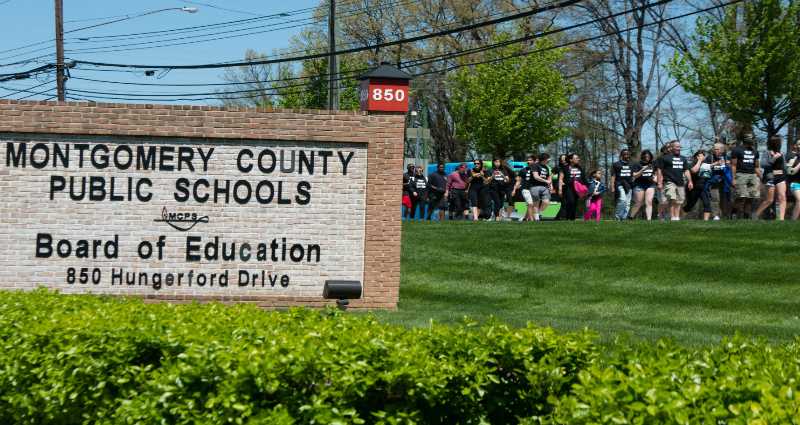 Two racist incidents in MCPS spark speech – The Tide
Graffiti referring to white pride, targeting the LGBTQ community and containing hate speech was sprayed on Walter Johnson's walls last week. This act not only of vandalism, but also of overt racism and hatred towards certain groups, made many feel in danger.
"We are very much aware of how such actions can evoke fear and anger and we worked quickly to cover the footage," WJ director Jennifer Baker wrote in a letter to families.
This incident of racial vandalism is not the first in Montgomery County. In 2017, Richard Montgomery even had a similar incident. Staff had found messages like "white power" and the word n ​​written on a classroom whiteboard.
As a result of these events, many schools, including Richard Montgomery, organized conferences and town halls so that students had the opportunity to share their experiences regarding racial issues and other hate speech.
"When school rules are broken, we need to shape the school culture against racism through community events. At RM, we educate on equity through town halls. I think anyone who has something to say about these incidents should have a chance, "said Zaki Ahmad, sophomore and founder of the Student Equity Committee (SEC).
During the same week of the WJ graffiti incident, racist remarks against Asian students were reportedly made during sports games at Sherwood High School. Sherwood Principal Tim Britton apologized for the behavior of Sherwood students and wrote a letter outlining efforts to prevent these incidents in the future.
This includes finding out who is responsible and administering serious consequences, as well as having a dialogue between students and staff.
"These students should not be leaving free. They must be held accountable. If the students understand the serious impact of their comments and actions, there is a greater chance that they will not do it again, "Ahmad said.
According to the Niche website, MCPS is the most diverse school district in the state of Maryland. Out of 160,000 students, 32% are Hispanic / Latino, 27% are white, 21.4% are black, 14.1% are Asian, and 5.3% are two or more races, with less than one percent of Native Hawaiians or Pacific Islanders and Native Americans or Alaska Native.