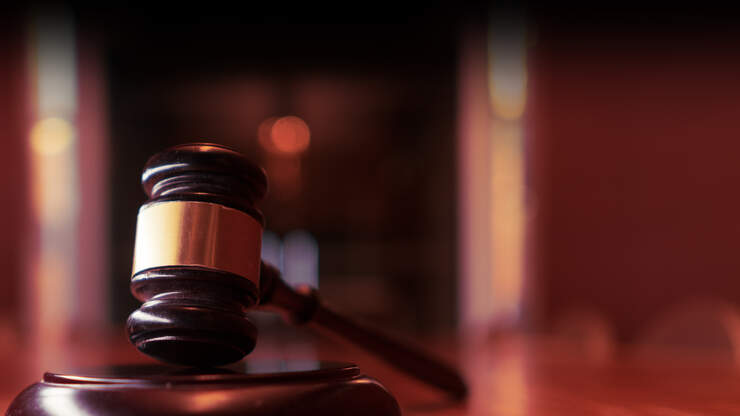 Two accused of anti-Jewish hate crime in attack outside restaurant
[ad_1]
LOS ANGELES (CNS) – Two men were charged today with a hate crime attack outside a Beverly Grove area restaurant in May.
Samer Jayylusi, 36, of Whittier, and Xavier Pabon, 30, of Banning, each face two counts of forcible assault with the potential to cause serious bodily harm, according to the County Attorney's Office of Los Angeles.
The criminal complaint includes an allegation of hate crime.
Jayylusi was due to be brought to justice on Tuesday in a downtown Los Angeles courtroom, while Pabon was scheduled to appear on arraignment Thursday.
The two were said to have been part of a caravan waving Palestinian flags in Block 300 of North La Cienega Boulevard on May 18, hours after a large protest for Palestinian rights amid violence between Israel and Hamas in Gaza.
Jayylusi and Pabon are accused of approaching two men outside a restaurant and assaulting them because of their religion, according to the district attorney's office.
A cellphone video showed a group of men getting out of a car and starting to attack diners shouting racist slurs.
Mayor Eric Garcetti called what happened an "organized and anti-Semitic attack".
Police said a minor injury had been reported.
LAPD chief Michel Moore said the attack on the restaurant "appeared to come from a group of roving vehicles that were seen flying flags in Jewish-populated areas of Hollywood, West LA, Mid -Wilshire, West Hollywood and Beverly Hills ".
He said police were still looking for two other people suspected of participating in the restaurant attack.
"We have a substantial amount of video evidence as well as other clues and tips to come, as well as the fruits of the arrests of these two individuals," said the police chief at the time.
Pabon was arrested on May 21 by Los Angeles police, while Jayylusi was arrested four days later.
The two men were then released on bail.
Copyright 2021, City News Service, Inc.
[ad_2]