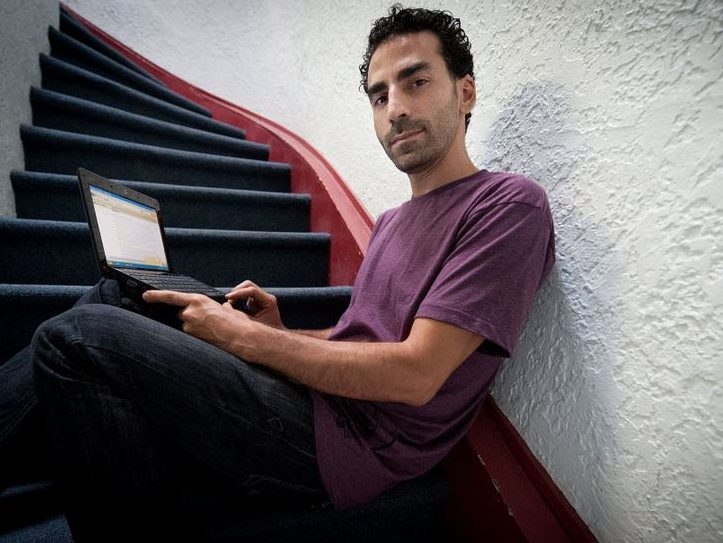 The Trudeau government cannot investigate the financing of racists
Content of the article
We need more answers and fewer wild platitudes from Justin Trudeau's government about how someone with a history of anti-Semitic statements received government money for an anti-racism program.
Content of the article
Prime Minister Justin Trudeau finally commented on the matter nearly two weeks after the story broke and only after complaints from members of the Jewish caucus within the Liberal Party that not enough was being said.
Content of the article
This controversy, for those unaware, involves a group called the Community Media Advocacy Center which won a $133,000 contract to provide anti-racism training. The man at the head of this group and formation, Laith Marouf, has long issued statements against Jews, Native Canadians, French speakers and Black Americans.
Ultimately, he shouldn't be running anti-racism training, and certainly shouldn't be receiving taxpayers' money to do so.
"It is absolutely unacceptable that federal dollars have gone to this organization which has demonstrated xenophobia, racism and anti-Semitism," Trudeau said Tuesday.
Content of the article
This is unacceptable, and some of us have been saying this for weeks.
When the issue arose — first on Twitter, thanks to Mark Goldberg and Jonathan Kay, then in the media — the government moved slowly.
The reason given was that they had to make sure that things were done well, that they were not putting themselves in legal danger.
It all seemed legitimate, including Diversity Minister Ahmed Hussen's call for the CMAC to explain how it could hire Marouf.
The more people looked at it, however, the clearer it became that Marouf was the CMAC – his address is the organization's address and his personal cell phone number is listed as the group's phone number. They didn't hire him – he's at the heart of the organization and the government should have done proper vetting, but didn't.
Content of the article
The Trudeau government was informed a month earlier
It was also revealed that this issue had been raised a month earlier – in July – when Liberal MP Anthony Housefather raised his concerns about Marouf and his comments with Hussen and asked him why the money from the government went to someone like Marouf. It took the issue to become news for Hussen to act, eventually cutting funding and suspending the program.
"We are absolutely doing a full review," Trudeau said when asked about the funding. He added that he wanted to make sure this kind of thing never happened again.
That's all well and good, but it's not enough for the two departments and ministers who have overseen this file to look into it themselves.
The Friends of the Simon Wiesenthal Center are calling on the House of Commons Heritage Committee to hold hearings on the matter. The centre's political director, Jaime Kirzner-Roberts, said too often today the harshest anti-Semitic comments come from people claiming to be anti-racism activists.
Content of the article
FIRST READING: The Laith Marouf anti-Semitism case continues to escalate

Trudeau reiterates there will be a full review of anti-racism program funding after Laith Marouf scandal

LILLEY UNLEASHED: Trudeau government cuts ties with anti-racism coach
"However, we expect the federal government to see this nonsense for what it is and to be able to distinguish between an organization committed to advancing a genuine anti-racism agenda and a group peddling anti-Semitism or other forms of hate," Kirzner-Roberts said.
"The funding provided to Laith Marouf and his CMAC has challenged this ability, a fundamental breach of public trust that must be addressed in a candid and transparent manner."
Transparency is not the forte of any government, but especially not this one.
Opposition parties should demand hearings and ensure they are thorough. They have the power to do so and plenty of reasons to make sure it happens, reason #1 being that no one making such despicable remarks against so many groups should ever have access to government funding to spread their hate.
That is what happened here, and the government cannot be trusted to investigate on its own.