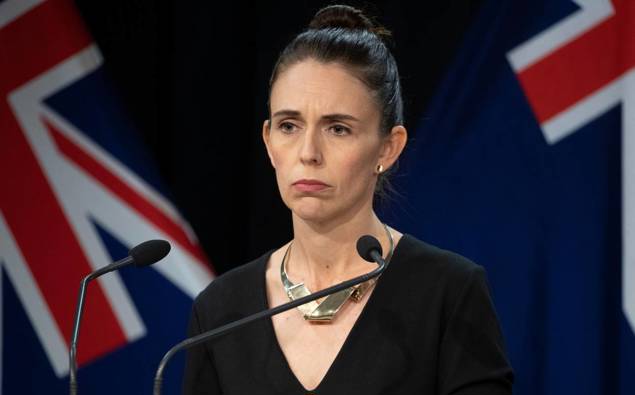 The Prime Minister got it wrong about hate speech
[ad_1]
You know that when even the Prime Minister's greatest cheerleader, Tova O'Brien, turns on her, this government's wheels may fall.
Is the honeymoon over?
The Prime Minister is accused of misleading New Zealanders about proposed new hate speech legislation by making inaccurate statements about it. The argy bargy is about how low the bar will be in terms of hate speech.
Justice Minister Kris Faafoi conceded that the new laws would lower the bar as to insult someone, but the prime minister disagreed.
She argued that it had to be an insult that would incite violence.
The media, and many of them have surprisingly pointed out that she was wrong, has led to the question of whether or not she knows about her own hate speech laws. She was not only wrong on this aspect, she was also wrong about the inclusion of political opinion.
The public discussion paper on these proposed changes includes political opinion, but the prime minister said Cabinet has suppressed political opinion. They hadn't.
So what is going on here?
National claims the government did not do the job on this legislation and did not even know what it was legislating.
It is certainly not nice when the Prime Minister and his Minister of Justice do not even agree on this.
David Seymour of Act reportedly said that "the ban on insulting people on the basis of political opinions belongs to North Korea, not New Zealand".
Senior Herald political correspondent Audrey Young said that "in the four days that have passed since the government introduced changes to the 'hate speech' law, it has become evident from the Prime Minister's comments that she does not understand them ".
Young says she was "wrong" and says "it's not good enough for a law that embodies a potential collision of rights, the right to live and participate freely, and the right to free speech , detail matters enormously, "Young mentioned.
Seymour got it right when he said on ZB yesterday that this government "has this notion of what sounds good and what can be advertised and marketable. Under the hood, how it works is a mystery to them."
And that's it in a nutshell I think. Just imagine it being passed without any media picking it up or questioning the government about it. What kind of laws would we have here? It's so rocky. "Cancel cultivation on steroids" is how Seymour described it.
And that's the danger of a sycophantic support base that won't ask questions, and a PM who refuses to answer tough questions because, as suspected, she doesn't know the answers. As Seymour says, she's outdated.
Fortunately this week it was exposed, and ironically, by his usual coterie of cheerleaders.
[ad_2]