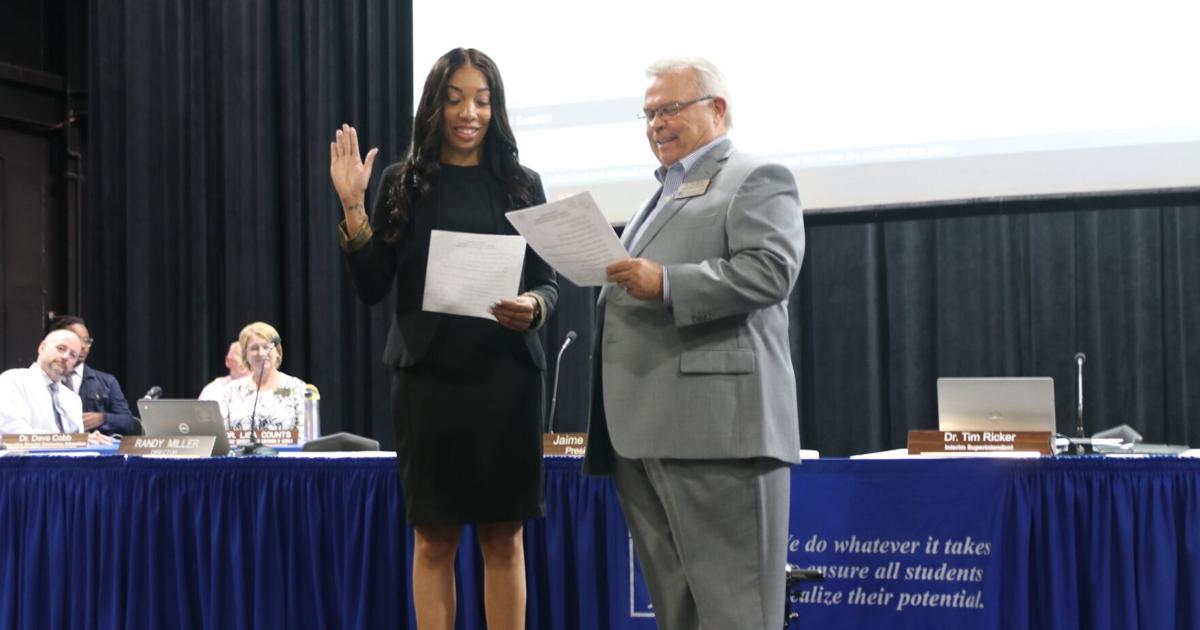 Rockwood School Board Member Sentenced for Political Hate Speech | Education
Rockwood School District leaders and parents are condemning a school board member who mocked students with disabilities and used political slurs in a recorded speech that was widely shared on social media.
Jessica Laurent Clark was one of the guest speakers at a town hall meeting hosted by the curator Real Talk Radio Network in O'Fallon, Missouri on Tuesday.
"They come to school board meetings with their gay flags and masks on," Clark said, drawing laughter from the audience. "I use the word libtard, they said I was an ableist… They come with the kids in wheelchairs and stuff… whatever, you're a libtard and I mean it and stand on it. "
On the video, Clark can also be heard referring to "transgender shit" in schools and saying that teachers are "indoctrinated" at the university.
When reached by phone Thursday, Clark returned his comments to the district.
A spokeswoman for Rockwood provided a statement saying, "Director Clark's views are her own and should not be construed as those of the Rockwood School District or as a reflection of any district staff member or other member. of the council," the statement read. "Board members told Principal Clark that her remarks were having a detrimental impact on our students and their families and that her views reflect poorly on the district and the more than 4,000 Rockwood employees who are committed to providing a safe and healthy learning environment for all students."
Rockwood parent Jane Leahy-Smith believes Clark was referring to Leahy-Smith's family when she spoke about children in wheelchairs at a school board meeting.
"I'm just very sad because to me these are basic human rights and she made fun of a hard working group of people and staff," she said. "To belittle my children is to belittle their work.
Clark won a seat on the Rockwood school board in April after drawing attention to provocative comments during the campaign. On social media, she marketed herself as a "sweet lifestyle coach" for young people seeking relationships with older, wealthier benefactors. After being sworn into the board, she deleted the contents of her accounts.
In another video posted to YouTube, Clark can be heard calling the teachers' union "terrorists."
Clark's biography on Rockwood's website indicates that she has four daughters who attend district schools.
"Our district serves an incredibly diverse population, which requires a board of directors representing true diversity, a diversity of perspectives, experiences and values. As a curator, I represent the values ​​of a large part of our community. As a mother, I represent parents whose children are directly affected by council decisions," reads the biography.
Several parents have spoken out against Clark's latest comments.
"It's a major problem. It is totally inappropriate to label half of our community as enemies for personal political gain," said Zack Winslow, who has two children in the district.