Pilates Studio says it will not be pressured to change its vaccination policy
[ad_1]
FREDERICTON – Precision Pilates owner Cara Hazelton has said she will not change her company's vaccination policy after facing hateful comments online.
Early last week, Hazelton announced on Facebook and Instagram that Precision Pilates will require all clients to show proof of Covid-19 vaccination starting September 7.
"As some of my staff have children too young to receive the vaccine and we all know people who are at a higher risk of serious infection, I think this is the best decision," she wrote. in the message. "The health and safety of my team and my clients is of the utmost importance to me. "
Since releasing the post announcing the policy, Hazelton says she has received a lot of support from her current clients, but has also received a wave of hate comments and messages from people who she, have never set foot in her business.
"Every single person, bar none, who has left a negative comment on a social media post or left a bad review, or anything like that, none of them has been a customer in the past," he said. she said in an interview with Huddle.
"None of these people have ever walked through my door. None of them know me. I don't know any of them personally. And when you randomly click on a few names, most of them don't even live here.
RELATED: Dartmouth Company says everyone welcome after vaccine controversy
Hazelton says that while she can accept that some people disagree with politics, online bullying and harassment is unwarranted.
"If you don't want to come to my company you don't have to, but why would you also say horrible things," she said. "I was called a Nazi this morning in a private message. It's pretty extreme.
Other comments on the Precision Pilates pages are less extreme, but just as factually inaccurate.
"Discriminatory and promotes a segregated society," wrote one user.
"Disgusting that they are supporting segregation in 2021, boycott these pathetic people," wrote another.
Despite strong voices against Hazelton's policies, she has no intention of backing down.
"No, definitely not," she replied when asked if she would reconsider her policy on online vitriol. "I think that's where it's all headed anyway with airlines, travel restrictions, and all that and now with the current cluster that we see in Moncton.
Hazelton says the decision to implement a policy like this was not taken lightly, but is convinced it is the right thing to do, despite comments online suggesting otherwise.
"I'm not saying you need to get the vaccine," she said. "I say, if you come to my studio, you must be vaccinated. See, it's your choice.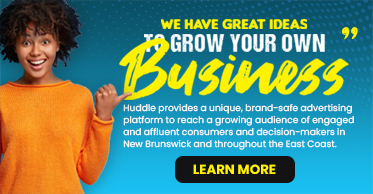 [ad_2]