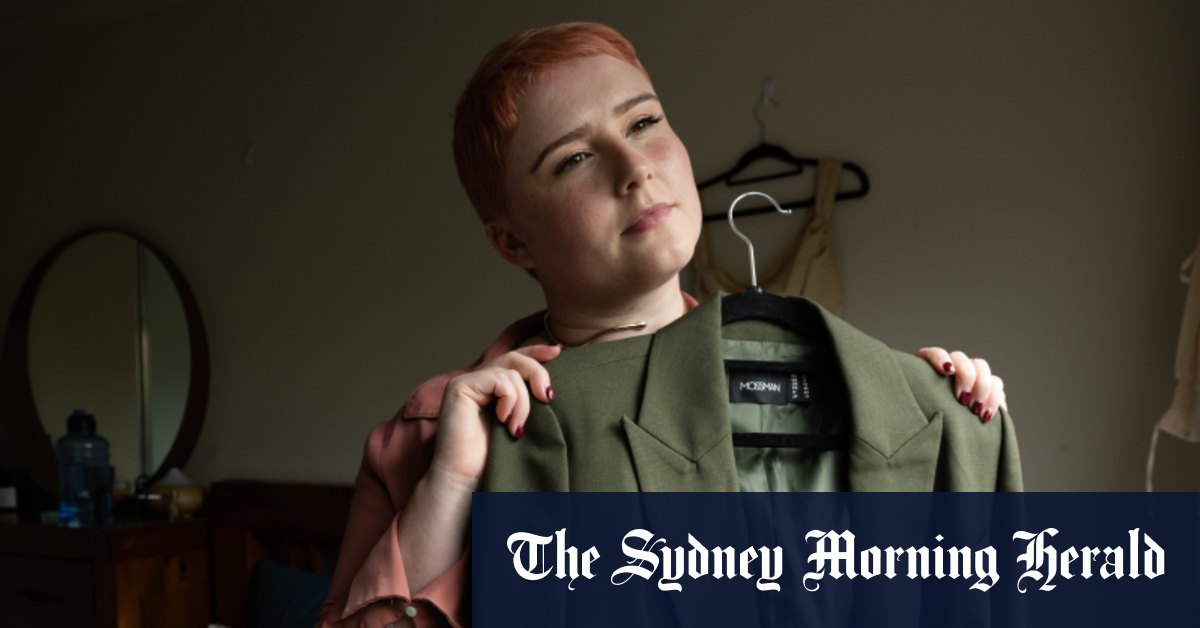 Online styling services for people who are short on time, hate shopping or can't find clothes that fit
Loading
Hiring a professional stylist made her realize that clothes that matched her style and body were out there, almost impossible to find on her own as they were mostly online.
The Threadicated model hires a professional stylist to select outfits based on the client's profile, then sends a package of clothes in the mail for him to try on at home. Needham said she loved receiving the box and made it an event with her fiancée – they put on music, drank wine and held a fashion show for each other. Anything she chose not to keep went into the paid reply envelope.
Threadicated founder Danielle Johansen said the business started in late 2019 and the pandemic that hit a few months later proved to be a business blessing.
"Everyone wanted to look good on Zoom calls, so we sold a lot of fancy tops to wear with yoga pants," Johansen said. "We got a lot of momentum because no one could go to the stores, but it seems to be getting more and more popular since then."
Retail Oasis co-director Trent Rigby said the other main company mailing clothes out before purchase was Glamcorner, a designer clothing rental service.
Rigby said the market for subscription boxes was much bigger overseas, particularly in the United States and Britain. It originally started in menswear with services like the former Nordstrom Trunk Club, and now there were nearly a dozen services at least.
"Their main customer is someone who considers themselves time poor, but there are also a number of retailers who play in more niche clothing categories," Rigby said. (For example, Dia and Co for plus-size fashion, Short Story Box for petite women, and KidPik for kids.)
In Australia, most businesses in the online style space offer virtual styling, where customers are given links to recommended purchases rather than being given a parcel of clothes to try on at home.
Your Style Edit is one such service that started during the pandemic, specializing in sustainable fashion brands.
Loading
Your Style Edit co-founder Laura Cracknell said people often think personal styling is expensive, but the online model makes it accessible with a starting price of $39.
Cracknell said half of its customers use the service because they can't find clothes that fit, whether they're larger sizes or in a transitional phase like after having a baby.
"Not only is that where the popularity has been, it's also where we get the most empowering feedback," Cracknell said.
The same goes for Threadicated, with Johansen saying that three out of four customers are women and of those, half wore a size 6-16 and the other half a size 14/16-26.
Average-size (women 12-16) and plus-size (18+) customers are traditionally underserved in brick-and-mortar retail stores, with many brands not making larger sizes or stocking them in bulk. store.
IBISWorld reports that three big players hold 22% of the plus size market in Australia: City Chic, Mosaic Brands via Beme and Autograph, and Taking Shape. The other 78% of brands are mostly small businesses.
E-commerce startup Leukbook's goal is to become a one-stop-shop for small brands in the plus-size space, and it also offers virtual style online.
Leukbook co-founder Catherine Olivier said, "We can style a complete look together where a customer can see, 'Oh, this is actually what I can look like if I buy from these different designers.'
Get the most out of your health, relationships, fitness and nutrition with our Live Well Newsletter. Get it in your inbox every Monday.