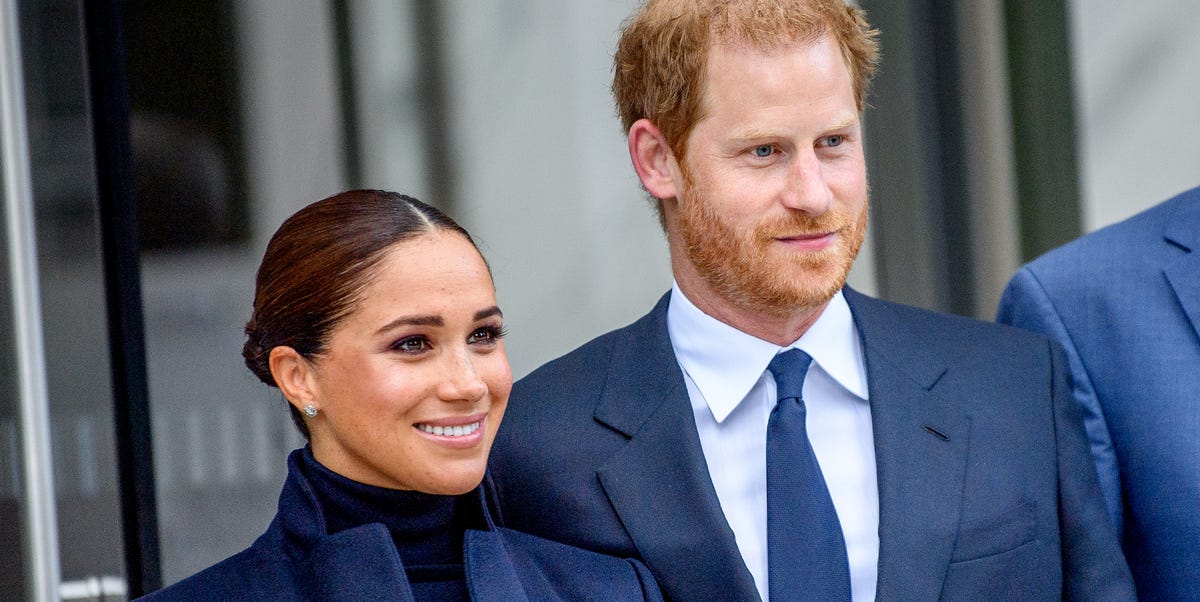 Meghan and Harry's Twitter hate campaign investigated
[ad_1]
A cruel and coordinated hate campaign aimed at spreading false information about Prince Harry and Meghan Markle is being investigated by Twitter.
A new report from the independent analysis firm, Sentinel Bot, found that out of 114,000 tweets about the couple, Meghan received 80% of the abuse – 70% of which came from 83 accounts (many of which appeared to have the sole purpose of spreading misinformation about the Sussexes).
"Our analysis allowed us to isolate 55 single-use accounts which we identified as the primary hate accounts and 28 secondary hate accounts which primarily magnified the primary accounts," the report explains. Together, the accounts have a total of 187,631 subscribers, which, according to Bot Sentinel, achieves "a combined single potential reach of 17 million users."
Christopher Bouzy, CEO of Bot Sentinel, said BuzzFeed News the anti-Meghan Twitter campaign was unlike anything her team had seen before. "There is no motive," he said. "[Who] are these people who hate her? Is it racism? Are they trying to hurt [Harry and Meghan's] credibility? Your guess is as good as ours. "
Bouzy also added: "This campaign comes from people who know how to manipulate algorithms, manipulate Twitter, stay under the wire to avoid detection and suspension. This level of complexity comes from people who can do this stuff, who get paid to do this stuff. "
He later tweeted that eight accounts were suspended and four were deactivated.
Now Twitter has said it will investigate the digital attack on the couple with a spokesperson telling the press that Twitter is "actively investigating the information and accounts referenced in this report – we will take action on which accounts violate the rules of Twitter ".
The darker side of social media is something the Duke and Duchess of Sussex have discussed publicly in the past, with Meghan saying the reason she avoids Twitter and Instagram is for her "own conservation". The couple signed out of their accounts in March 2020, when they officially stepped down as senior royals.
Prince Harry also wrote an essay titled 'Social networks divide us. Together we can rethink it' for Fast business, expressing concern for a world in which social media can easily become toxic. The Duke said his fears had only intensified since becoming a father to Archie, 2, and now a daughter, Lilibet, four months.
He also expressed concern that social media is leading to radicalization of more people: "Social media's own algorithms and recommendation tools can lead people down paths towards radicalism and 'extremism they might not have borrowed otherwise'.
He also referred to "fake news" and said better regulated systems must be put in place to ensure that the information we consume is accurate. "There are billions of people right now – in the midst of a global pandemic – who rely on algorithmic information flows to make judgments about fact versus fiction, truth versus lies."
This content is created and maintained by a third party, and uploaded to this page to help users provide their email addresses. You may be able to find more information about this and other similar content on piano.io

[ad_2]