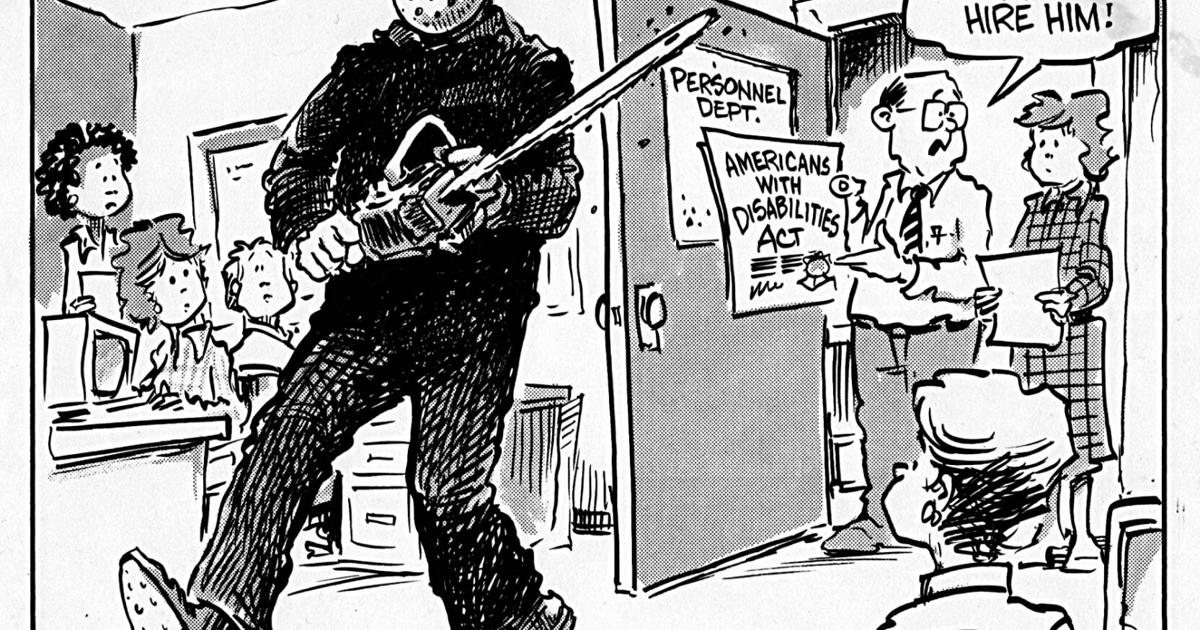 Love it or hate it, Gazette cartoonist Chuck Asay's work drew crowds | Gazette150
Chuck Asay's name and art has been the voice and face of The Gazette's political cartoons for over 20 years.
He had proven himself drawing newspaper cartoons when he contacted The Gazette Telegraph in 1986. It was by no means an easy sell and he recalls "long conversations". Asay was the conservative line, the libertarian of the paper. Somehow it reunited in April 1986.
Company founder RC Hoiles "always allowed me to use my own opinions and never told me what to think," Asay said. He shared Hoiles's plea for freedom and limited government.
Asay drew daily cartoons for the newspaper and had lengthy exchanges about them with the editors of the Opinion page. Some cartoons were never printed because "the newspaper thought about their readership," Asay said. However, all of these cartoons have moved around the world on Creators Syndicate.
Readers have always had strong love or hate relationships with Asay and his cartoons and made their views known. Several times there have been demonstrations and protests outside the Gazette building against Asay's stands. In one instance, editor E. Roy Smith told him to stay home that day rather than try to push through a crowd to get in the front door.
He held strong conservative views on controversial issues, including the inflammatory 1992 Amendment 2 barring cities' LGBTQ anti-discrimination laws, which also sparked a Colorado boycott. He opposed the Americans for Disabilities Act because he felt "employers had lost the right to hire whomever they wanted", exemplified by a controversial Texas Chainsaw Massacre theme. ADA representatives and Asay met to talk about it.
A "what kills black people" cartoon involving abortion was rejected by the paper, but a syndicated version was shown overseas.
A favorite art was an American Goth Horror scene with Bill and Hillary Clinton, Al and Tipper Gore.
All of his Gazette cartoons are in Special Collections at the Penrose Library, where, with the help of Chuck, he lightheartedly describes the collection as "inflicting his religious, right-wing, wacky views on people. He believes that we live in a free country where everyone is entitled to their opinion (of Chuck)."
Retiring from The Gazette in 2007, Asay describes them as "over 20 interesting years. There hasn't been a day that I haven't wanted to go to work". Even when readers and locals spat on his conservative views.
He didn't mind being hated but "it bothers me that it hurts my mother". But she understood, because her family had always talked and debated issues—difficult topics like the differences between a democracy and a constitutional republic.
For Asay and his cartoons, "it's about planting seeds. You want the seeds to grow and then you harvest. You make people think."