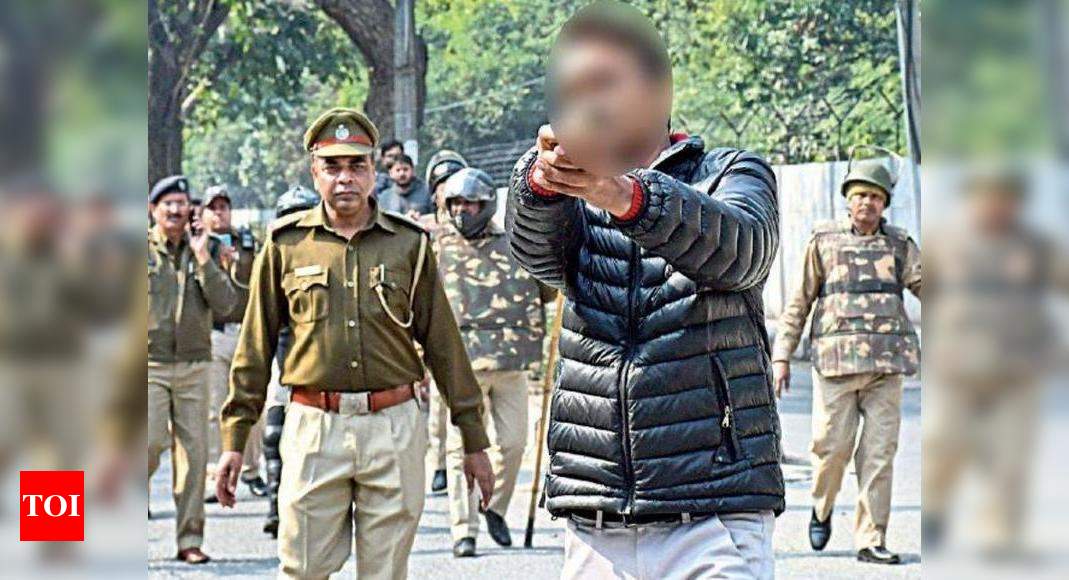 Jamia's shooter, detained for hate speech last month, gets bail | News from Gurgaon
[ad_1]
GURUGRAM: Arrested for delivering hate speech at a mahapanchayat in Pataudi last month, a youth from Greater Noida – called the Jamia shooter after shooting Citizenship Amendment Act protesters outside Delhi University in January 2020 – was released on bail by a local court on Monday.
Extra Sessions Judge DN Bharadwaj granted bail after hearing arguments from both sides. Kulbhushan Bharadwaj, the youth's lawyer, argued that no notice had been served on his client and cited a Supreme Court order – Arnesh Kumar against the state of Bihar – to argue that bail may be granted shortly after arrest in cases where the maximum sentence is not more than 7 years (the youth sections, 153A and 295A, have lower sentences). "The police followed this order in all other cases," Bharadwaj said, adding that the courts had ordered, on the order of the High Court, the cops to strictly follow the court order in the Arnesh Kumar case.
The young people called for attacks on the Muslim community at the mahapanchayat which was called to discuss the "jihad of love" and religious conversions, among others. The mahapanchayat took place at the Ramleela Ground in Pataudi on July 4th. A video clip of the youth speech was widely shared on social media, leading to calls for legal action against the rally and the speakers in attendance. "If they can take our sisters, why can't we take theirs? From Pataudi, I want to warn people with a "terrorist mentality" that if I can go to Jamia to support the CAA, Pataudi is not very far, "he reportedly said.
He was arrested on July 12, the second time since January 2020 that he had been taken into custody but this time as part of the adult justice system. He had faced justice as a minor after Jamia's dismissal on January 30. At that time, he was 17 years old.
On July 16, when his plea came to the hearing, Judicial Magistrate (First Class) Mohammad Sageer rejected the release on bail, observing that the accused's speech was "in itself a form of violence" and that such acts could not be "tolerated in any civilized society." ". The court also observed that the consequences of such activities could be "much more dangerous and result in community violence".
[ad_2]