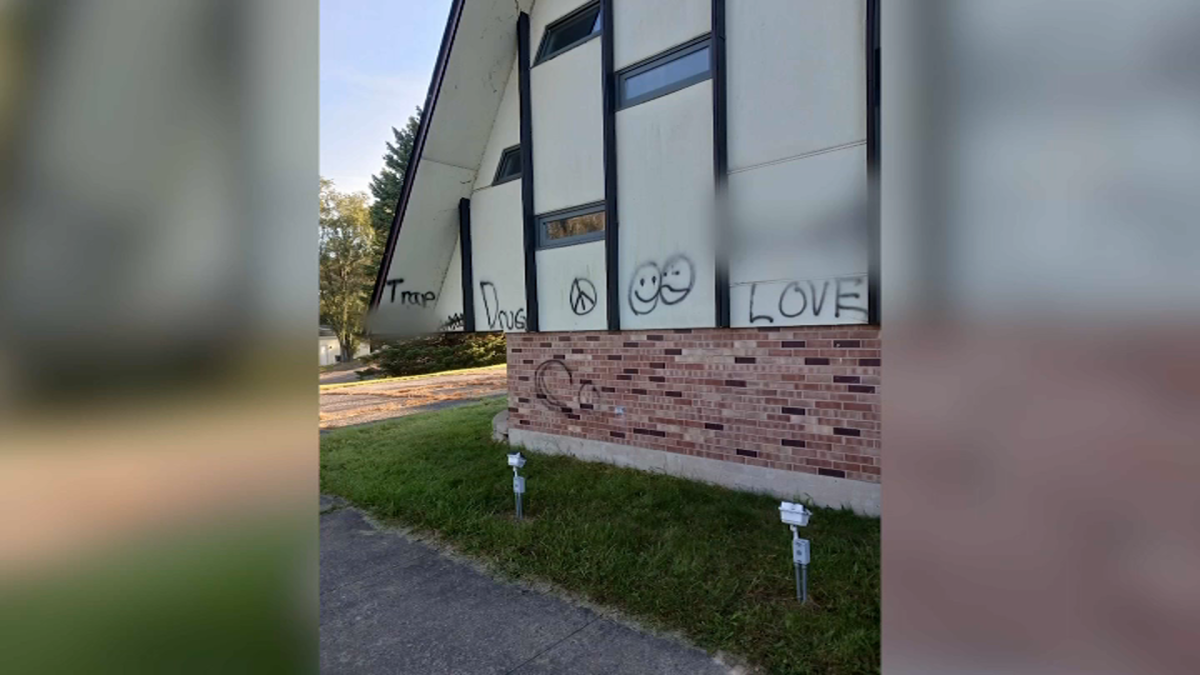 Investigation underway after hate speech, symbols spray-painted on McHenry County church – NBC Chicago
An unincorporated Wonder Lake church has been the target of a hate crime.
On Tuesday, Pastor Susie Hill of the Lutheran Church of the Nativity discovered ominous words and symbols spray-painted on the exterior and front panel of the church.
A volunteer removed the hateful damage on Thursday, but Pastor Hill said the injury remained.
"It's just heartbreaking," she said. "We are people who serve. We are a small congregation with a food pantry that serves 400 to 600 families a month."
Pastor Hill wants to know why someone would target his place of worship, but the McHenry County Sheriff's Department is still figuring out who's responsible.
David Goldenberg, Midwest regional director of the Anti-Defamation League, said hate crimes were on the rise. In 2020, hate crimes hit a 20-year high.
"It's important to say it for what it is," Goldenberg said. "Today it's vandalism, tomorrow it could be mugging or worse. It's really important to be there for the community, and it's really important also to educate what these symbols are and what what they mean."
Pastor Hill said his small congregation will continue to be there for the community and continue to serve, overcoming hatred with love.
"You can tag us with hate, but we are not people of hate. And we will continue to do our ministry, continue to serve, and we will continue to love as God has called us to love," the pastor said. Hill.
The McHenry County Sheriff's Department continues to investigate. Anyone with information is asked to call or email the tip line at TipLine@mchenrycountyil.gov.