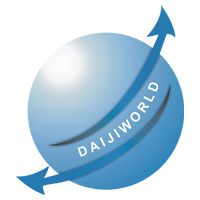 IANS C Vote Snap Poll: Hate speech needs to be curbed, feels majority
New Delhi, June 11 (IANS): The incendiary, incendiary and provocative remarks made by extremists belonging to different communities in the country seem to have no end.
What started as an alleged insult to the Prophet Muhammad during a heated TV debate turned into episodes of competitive extremism and hate speech. Indians now genuinely fear that hate speech will taint the atmosphere in the country.
This was revealed during a CVoter survey conducted across the country on behalf of IANS to gauge public sentiments on the issue.
According to the survey, 86% of respondents overall strongly believed that hate speech is indeed vitiating the atmosphere in the country. There seemed to be near unanimity of opinion among Indians divided between education, income and ethnic distinctions.
In virtually all categories, over 80% of respondents agreed that hate speech spoils the atmosphere.
However, Indians were not as unanimous in expressing their opinions on the measures taken under the law to combat hate speech.
Recently, Delhi police registered FIRs against at least 31 people, including politicians and journalists, for their alleged acts of hate speech.
When asked if such action would prove effective in reducing the threat of hate speech, 55% of respondents overall agreed, while 45% felt that such actions were not enough.
There seemed to be a big difference of opinion between the age groups. While 42% of people aged 18-24 agreed that such action would reduce hate speech, more than 63% of respondents over the age of 55 agreed.
Similar differences could also be observed between levels of education, income and ethnic identity across the country.