Here's the hate speech BJP's Raja Singh was booked for
Hyderabad: Unlike other cities, Rama Namavi's gathering in the city was peaceful, but again, that's subjective. Although there were no incidents of violence as such, calls for the same were made against Muslims by Bharatiya Janata Party (BJP) MP Goshamahal Raja Singh.
Abusing Muslims, check. Threatening them to line up, check. Calling for violence against them "if they do not sing the name of Lord Ram", tick. To make it hectic, Raja Singh didn't just say the words, he actually sang them (the genre is Hindutva pop, in case you were wondering).
For more than a decade, Raja Singh of the BJP has been known for his hate speech, for which he has hardly ever been in jail. There are still two days, it was only after the dissemination of his videos on social networks that there was outrage. He was arrested by Hyderabad police for hate speech and violation of rules.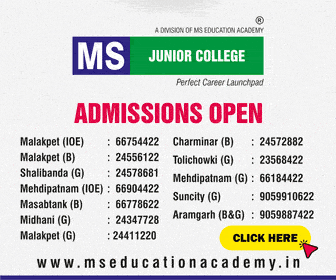 The BJP MP also insulted a Muslim journalist, over a loudspeaker, during the rally. So what did he finally say?
"When will you do the right job (of removing the speaker) in the state. I'll start (put up a speaker) with my constituency, you do it in yours. If an official asks you about this, ask him on what basis he prohibits you from doing so? The law is the same for everyone. This is the Supreme Court order. Stop them, we will too," Singh says.
"The artists are threatened (against the plastic manufacture of Paris Ganesh idols) because a 'fatwa' has been launched in the Old City (where the majority of the Muslim population resides). They are conspiring against Bhagwa raaj.
The BJP MP also denied water pollution in the Hussain Sagar by Ganesh idols and claims that it is already polluted.
"I want to ask the judge. Please drink the water from the tank and see, you will know. It is mixed with drainage and is already polluted and dirty. Raise your voices against this conspiracy like these Hindus of Maharashtra, Karnataka and Gujurat. Every time Hindus raise their voices, the government has had to kneel before them. it is therefore essential that the Hindus of Telangana also raise their voices," he said.
Singh also called for the slaughter and sale of pork and tiger meat to oppose the sale of beef in the state.
"If you don't stop slaughtering our sacred cow, pork and tiger meat will be sold at every crossroads, everywhere you look," he threatens.
Singh in his videos also calls for an economic boycott of Muslim traders: "Imagine what will happen if we stop buying you Gaddars (traitors). You won't even be able to beg on the street. I call on you all to boycott these professions that don't sing Vande Mataramsays Singh calling for an economic boycott of Muslim traders in the state.
Subscribe us on