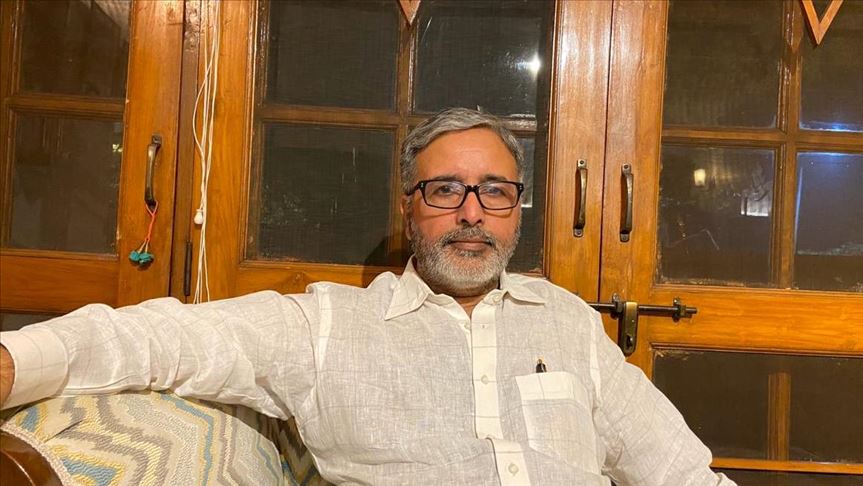 Hear from the journalist who led to the arrest of Yati Narsinghanand – TwoCircles.net
Help India!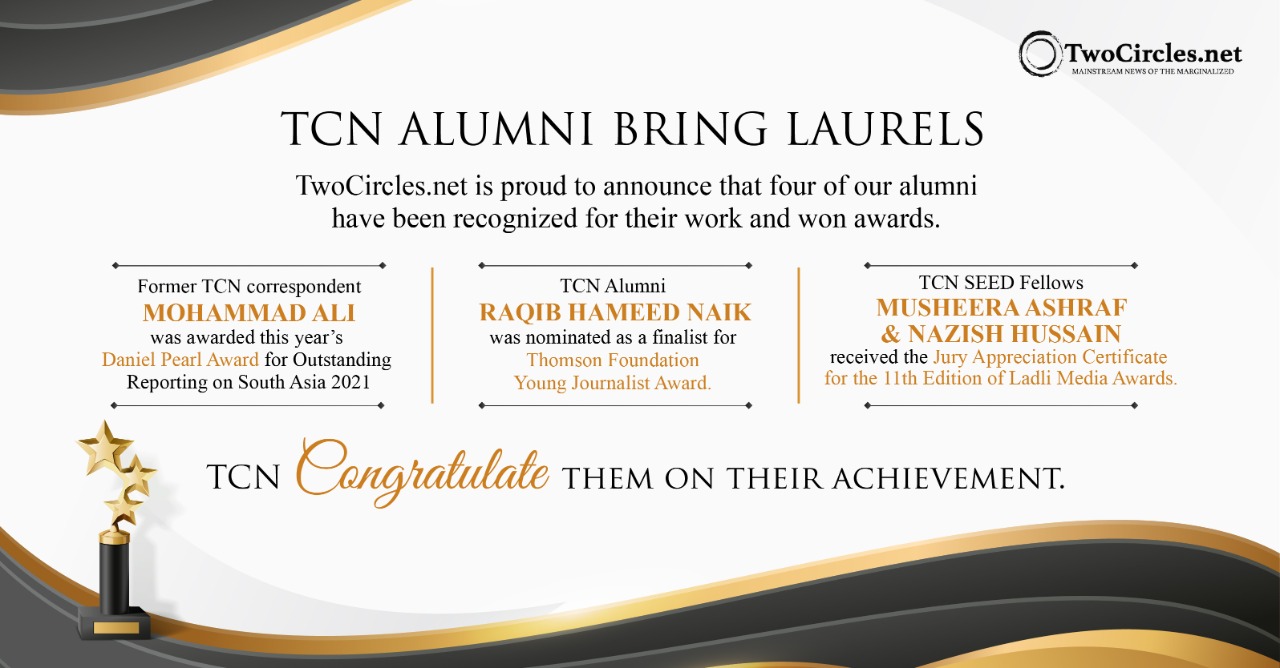 Senior journalist Qurban Ali talks about his advocacy in the Supreme Court against hate speech, his expectations and the rise in hate speech cases in India.
snobar | TwoCircles.net
Yati Narsinghanand, who had organized a so-called Dharam Sansad in Haridwar where along with other self-proclaimed religious leaders called for genocide against Muslims, was arrested on January 7 after a journalist named Qurban Ali with Anjana Prakash, a senior attorney and a former judge from Patna moved the Supreme Court against him.
He was arrested for more than a month and released on February 17 in two cases. First, for making hate speech against Muslims, and second, for making offensive and derogatory speech against women.
Haridwar Dharam Sansad was not his first attempt when he made genocidal remarks against Muslims, he has repeatedly before given objectionable and inflammatory statements against Muslims.
But this time he was arrested after the Short Supreme agreed to hear a plea seeking immediate action against him for giving hate speech during the recent 'Dharam Sansad' in Haridwar and delhi.
In this interview with TwoCircles.net, Qurban Ali, a senior journalist, talks about why he filed a plea in the Supreme Court against Haridwar 'Dharam Sansad', his expectations from the Supreme Court, and as a journalist He also recounts what he thinks are the reasons for the increase in hate speech cases in India.
What was the purpose of filing the plea in the Supreme Court?
A so-called Dharam Sansad was organized in Haridwar between December 17 and 20, where several self-proclaimed religious leaders, including Narsinghanand, delivered hate speeches against the genocide against Muslims, and it was also said that they did not believe in the Constitution or the rule of law.
After that, we felt that these efforts were made to spread hatred in our country and the most dangerous thing about this Dharam Sansad was that he was talking about civil war and genocide against a particular community.
After approximately 25 days of the event where no action was taken by the Supreme Court on a letter written by over 100 Supreme Court attorneys to take notice suo moto of hate speech delivered to a Dharam Sansad, I, along with elder Patna Judge and Senior Advocate Anjana Prakash filed a plea with the Supreme Court to take strict action against those who called for genocide against Muslims.
So our purpose behind filing this plea was to tell those who want to break up and divide our country that we have achieved independence after a long battle. Millions of people have made sacrifices to liberate our country. After that, our Constitution was formed, according to which our country operates today
This country is governed by the rule of law and the Constitution, not by hate mongers.
The government can support these people, but we have high hopes from the media, civil society and the Supreme Court that they will listen to us. That's why we went to the Supreme Court against hate speech. We sincerely hope that the law will take its course. And those who want to harm our country will soon be behind bars.
India has seen an increase in hate speech and crime over the past few years. As a journalist, what do you think are the reasons for such a spike?
It is a century-old propaganda whose root is Rashtriya Swayamsevak Sangh (RSS) which was formed in 1925 and will complete its 100 years in 2025.
In 1923, before the formation of the RSS, VD Savarkar, then head of the Hindu Mahasabha, wrote an essay called Hindutva, in which he formulated the two-nation theory. And in December 1924, Lala Lajpat Rai wrote a series of articles in the Tribune newspapers, where he spoke about the division of the country.
It can be said that Savarkar and Rai were the true fathers of the two-nation theory.
And their guru MS Galwalkar, second head of the RSS, also defined in his book – Way and Our Nationhood Defined, how the Hindu nation will be. And he also said in his book that there is no place for minorities in India but they can live like second-class refugees. He also described Indian Muslims and Christians as the number one and two "internal threats", respectively. He called democracy a concept of Western culture.
We can therefore say that this majority municipal agenda has lasted since 1925.
When the Bharatiya Janata Party (BJP), came to power in 2014 with an outright majority, it said the time had come to use our original Hindutva plan and convert the nation into a Hindu Rashtra.
Previously, members of this party talked about scrapping the Constitution, but then decided to convert the country into a Hindu nation.
These people do not believe in the constitution and want the law of Manusmriti to be enforced in the country.
These people want Hindu domination and make Muslims second class citizens in this country and the proof of this is the Citizenship Amendment Act and the NRC.
Do you not think that going to the Supreme Court over the rise of hate speech in the country exposes the failure of the executive to prevent such occurrences or its lack of will?
Absolutely, it exposed the failure of the executive to prevent such events or its unwillingness to take action against those who called for genocide against Muslims.
We waited a long time for the government to take action, but when the government did nothing, we filed a petition against such hate speech with the Supreme Court.
The police themselves took no action against the hatemongers or followed up on the complaint of the local population. And the second thing is that when such cases happen, the Supreme Court gets suo moto knowledge, but this time SC got no suo moto knowledge.
Was the Supreme Court not aware of the seriousness of this hate speech? It is a shame for the nation.
I have no fault with the ruling party because we all know that their main objective is to make India a Hindu Rashtra. He didn't even try to hide his main motivation from us, but I have a criticism to make of the opposition, which claims to be committed to secularism.
The Congress party is not very different from the ruling party. For example, Rahul Gandhi said in his party conference that we are against Hindutva, but we will bring the Hindu Raj. What does it mean?
We gave the idea of ​​democracy and non-violence to the whole world. But today, constant efforts are made to undermine our democracy.
Such discourses, and the thought and politics behind them, have somewhat altered the fundamental fabric of our society. Do you think there is a way to repair this damage?
The only way to stop the growing damage to this country is for the people of this country, especially the majority, to understand as soon as possible that no one can run our country by tempering its democracy and constitution.
SUPPORTING TWO CIRCLES
HELP SUPPORT INDEPENDENT AND NON-PROFIT MEDIA. DONATE HERE