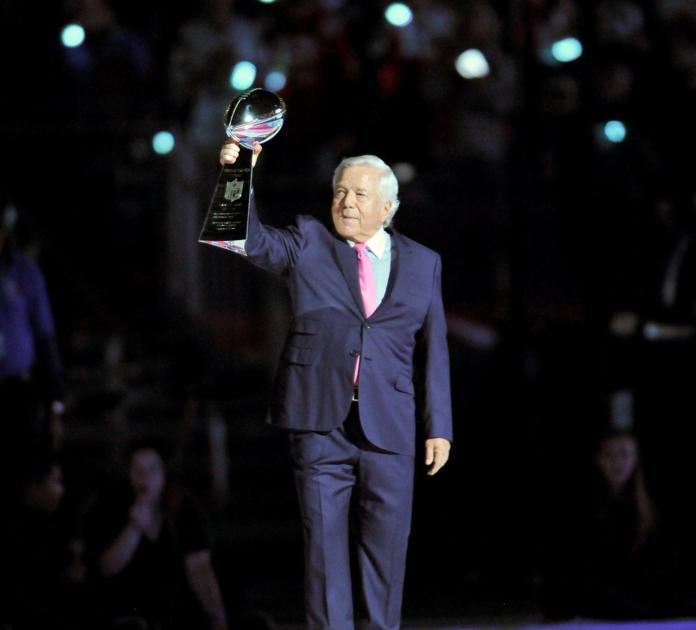 Foxboro's Kraft Group Joins Anti-Semitism Efforts | Foxboro reporter
FOXBORO – The Kraft family is teaming up with a New York-based nonprofit in its campaign against anti-Semitism.
Online group JewBelong has announced its partnership with The Kraft Group, owner of the New England Patriots, as part of a national effort. This is JewBelong's first co-branded partnership and will include the unveiling of billboards across Boston that focus on tackling anti-Semitism and hate globally while educating the general public.
The effort comes at a time when hate crimes are on the rise, officials say. In 2019, the Anti-Defamation League recorded more than 2,100 cases of assault, vandalism and harassment against Jews across the United States, the highest number since monitoring began in 1979. As of 2020, this number was the third highest on record.
"The power of partnership is the best way to eradicate all forms of hatred, especially anti-Semitism," said Josh Kraft, president of Kraft Family Philanthropies.
The current campaign, made up of hundreds of ads across the country, began Monday and will run until October 3.
"I am delighted to partner with The Kraft Group and continue our efforts to educate a wider audience about anti-Semitism. It's incredibly rewarding to work alongside someone who shares the same mission as us, "said Archie Gottesman, Co-Founder of JewBelong. "The Boston community is very important to the JewBelong family and we want to continue to welcome those from across the country into our arms."