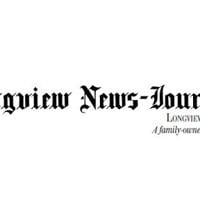 FBI and local groups hold town hall to define hate crimes |
Federal Bureau of Investigation special agents conducted a town hall meeting defining hate crimes for the Blount County community Thursday nightNovember 10. The event was open to the public and included an interactive presentation, as well as a Q&A session with a panel of legal experts from the U.S. Attorney's Office.
The event was a partnership between local LGBTQ+ community group Appalachian OUTreach, Maryville College Pride Club and the FBI. Appalachian OUTreach President Shannon Brown said the hope is to educate members of the LGBTQ+ community about hate crimes, but it's important everyone is well informed.
"Knowledge is power, and knowledge helps us think about what resources you might need," Brown said.
Guests at the event heard a presentation by Special Agent Martha Manuel, who works in the FBI's Civil Rights Unit in Knoxville. It can be difficult to distinguish between what is and what is not a crime, she said, but the law generally affords citizens protection against violence, whether actual or threatened.
"When we're talking about threats, you don't have to think about whether or not that person can do it," she said in her presentation. "If someone said, 'Martha, I'm coming for you because I don't like your sexual orientation,' I don't have to consider that they live in Mississippi and don't own a car. It's considered a threat.
A crime generally becomes a hate crime, she said, when it is motivated by bias against the victim, although there are several caveats in federal law. Threats based on gender identity or sexual orientation, for example, while still illegal, are not mentioned by name as hate crimes.
Acts of violence based on these biases are considered hate crimes, as long as they include what is called interstate commerce – crossing state borders. This could include traveling between states to commit a crime, using a weapon that has crossed state borders, or sending a text message that travels through an out-of-state server.
Many guests at the event asked about comments from members of the online community that they believe might cross the line between exercising the right to free speech and breaking the law. Lisa Misosky, owner of restaurant and event venue Maryville The Bird and The Book, said she felt she and her business had been the target of harassment online and in person.
Repeated calls accusing her of "Satanism" for her attempts to host a drag-oriented rock show at her company in October were mentioned during the event's Q&A portion, and Misosky said she felt threatened.
"When does sitting in a crowded theater and yelling fire while waiting for something to happen become a crime?" she asked. "I mean, I spent over $1,000 increasing my security, I added cameras, I added all kinds of things. I increased my insurance. I updated my will .
Special Assistant in Charge Scott Davis told guests that people expressing bias, especially online, often know the line between free speech and breaking the law. Merely expressing intolerance is not illegal, he said, however offensive it may be.
"There must be a specific threat that we can indicate that there is no doubt that this person poses a threat of violence to someone," he said. "If it's just hate speech, there's nothing we can do. It's the protected first amendment. And it's on all levels, which allows anyone here to make statements about what they want or what they feel.
Manuel told guests that while the FBI is unable to prosecute actions or statements as hate crimes, there are often other solutions. Civil suits, for example, can allow citizens to sue for damages for defamation. State law may also apply, resulting in prosecution by local law enforcement or higher authorities such as the Tennessee Bureau of Investigation. While some threats or threatening actions may not qualify as hate crimes, she said, they are still illegal.
"Even if people aren't sure, like 'is this FBI, is this state, is this local?' we always say 'call the FBI,'" she said. "We're going to do this work for you. We're going to look into the breach, we're going to say, 'oh, you know what, it's not quite is as big as the state' and then we'll contact the state and let them know. Sometimes we work with them to have the investigation get all the FBI resources.
Brown said Appalachian OUTreach plans to hold similar events in the future, but has no set dates. Suspected hate crimes can be reported to the FBI's Knoxville Civil Rights Unit at (865) 544-0751 or on the FBI's website.