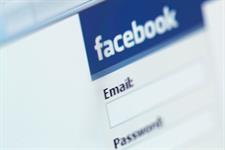 Facebook urged to take protection concerns seriously after launch of new fundraising tools
Social media and tech company Facebook is urged to take protection concerns seriously after launching its new fundraising software.
Facebook is rolling out new products throughout September and October that could increase a charity's capabilities on the platform's Ads Manager.
The company said in a statement, "Nonprofits that are integrated with Facebook fundraising tools now have the ability to run their donation ad campaigns on the Facebook platform along with donation announcements on Facebook.
"This new signal-resilient product enables your organization to benefit from Facebook's personalized advertising solutions with two new personalized audiences: Past Donors and Past Fundraisers.
It will allow charities to measure conversions, their return on ad spend within the platform's ad manager, and understand which ad tactics have the most impact.
In addition, donors will be able to share their contact details.
But Charities Against Hate, a campaign group that includes representatives from more than 40 charities, warned that while the update provided a great fundraising opportunity, charities should never ignore the enormous dangers their public is a victim of hatred via these platforms.
A spokesperson for the group added: "Hate, bullying and racism online is having a devastating impact, and we are still not convinced that platforms are doing enough to address it.
"We urge all charities using Facebook to raise this issue with the platform urgently – and to contact us at Charities Against Hate to find out how we are evolving to serve the industry and bring together those interested in fighting this scourge. "
CAH has previously called on social media platforms to apply stricter penalties to people who engage in hate speech or harassment online, and to provide support to victims of such abuse.
Caroline Bernard, Director of Communications at the Young Women's Trust, which is a member of CAH, said: "Young Women's Trust uses Facebook extensively to engage with young women and to raise essential funds to continue our services.
"While this latest feature is a positive development, we urge Facebook to consider protection concerns to ensure that any instances of hate or abuse are addressed immediately.
"This issue affects charities at all levels and we need to be able to achieve our fundraising goals in a positive way and in a safe space."