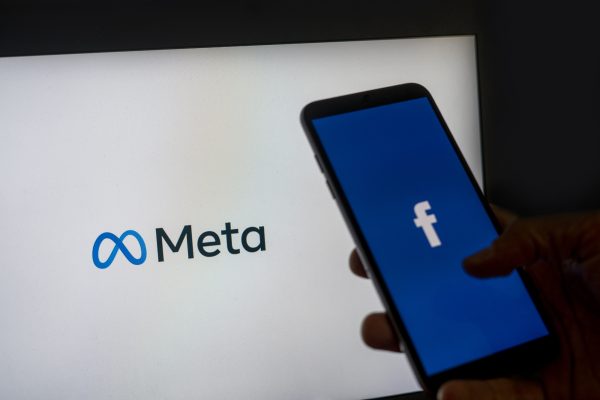 Facebook and Instagram purged millions of posts during Philippines election – The Diplomat
Social media networks Facebook and Instagram deleted more than 6 million posts from Filipino users ahead of the country's elections in May for violating their content guidelines, according to the networks' parent company Meta.
Melissa Chin, Meta's Asia-Pacific Content Policy Manager, says a virtual briefing Friday that the posts were deleted from January 9 to May 16, 2022, for violating a series of content policies.
The bulk of deleted Facebook and Instagram posts — about 5 million of them — were flagged for violating the platforms' violence and incitement policies. Chin said these included messages pushing for "high-severity violence", threats resulting in serious injury and statements expressing violence related to voting, voter registration or election results. , which saw a resounding victory for Ferdinand Marcos Jr.
Additionally, approximately 670,000 posts were removed for containing hate speech, which Meta defines as a "direct attack on people based on their protected characteristics." An additional 550,000 posts were removed for violating Meta's bullying and harassment policies, including attacks on public figures using "seriously sexualizing content, negative physical descriptions tagged, mentioned or posted on the account of the public figure".
"We are constantly trying to balance the safety of people on the platform, but also [give] a respite for people to engage in political discourse and critical commentary on people in the public eye," Chin says the briefing.
Chin held the virtual briefing to expand on findings from Meta's quarterly report Report on contradictory threatsin which the tech company said it observed widespread "inauthentic behavior" (IB) on its platforms in the Philippines.
The report states that ahead of the May 9 election, "our investigation teams removed approximately 10,000 accounts for violating IB policy." Based on this information and information from previous content removals, the report states that Meta was able to use artificial intelligence to "automate the detection of these IB patterns to supplement manual investigations." As a result, he added, the company has identified "hundreds of IB clusters in the Philippines and taken action against over 15,000,000 accounts" ahead of the election.
The scale of Meta's content removals underscores how central the digital sphere has become to politics in the Philippines. With 82.85 million, the country has the sixth largest body of Facebook users around the world and has seen misinformation and misinformation become a driving factor in the nation's elections.
The phenomenon has been well documented in the case of Rodrigo Duterte, whose election to the presidency in 2016 was accomplished with a loyal "army of trolls" that boosted pro-Duterte narratives on social media, while crushing opposition supporters. Duterte's success prompted Katie Harbath, Facebook's director of global policy and government outreach, to refer to the Philippines in 2018 as "patient zero" in the global war on disinformation.
Before the election, Meta said he was make an effort to "expand our ability to remove harmful content and networks when we see it, connect more people to credible election information, promote digital literacy and civic engagement, and provide more transparency in political ads."
Nonetheless, similar claims have been leveled at his successor Marcos, whose presidential campaign is accused of using social media to whitewash the legacy of his father, Ferdinand E. Marcos, who presided over a repressive era of martial law. between 1972 and 1986, and to play down claims that his family continues to benefit from billions stolen from the state during his time in power.
Meta's content removals hint at the scale of misinformation that has flooded Filipino social media and the lengths even a well-resourced company like Meta has been forced to go to in an attempt to track it. Despite its growing ability to identify and suppress hate speech and inauthentic behavior, the sheer volume of pro-Marcos revisionism and disinformation that circulated on the country's social media during the election campaign seems to suggest that Philippine politics will continue to play in the Digital Media Mirror Lobby for some time to come.