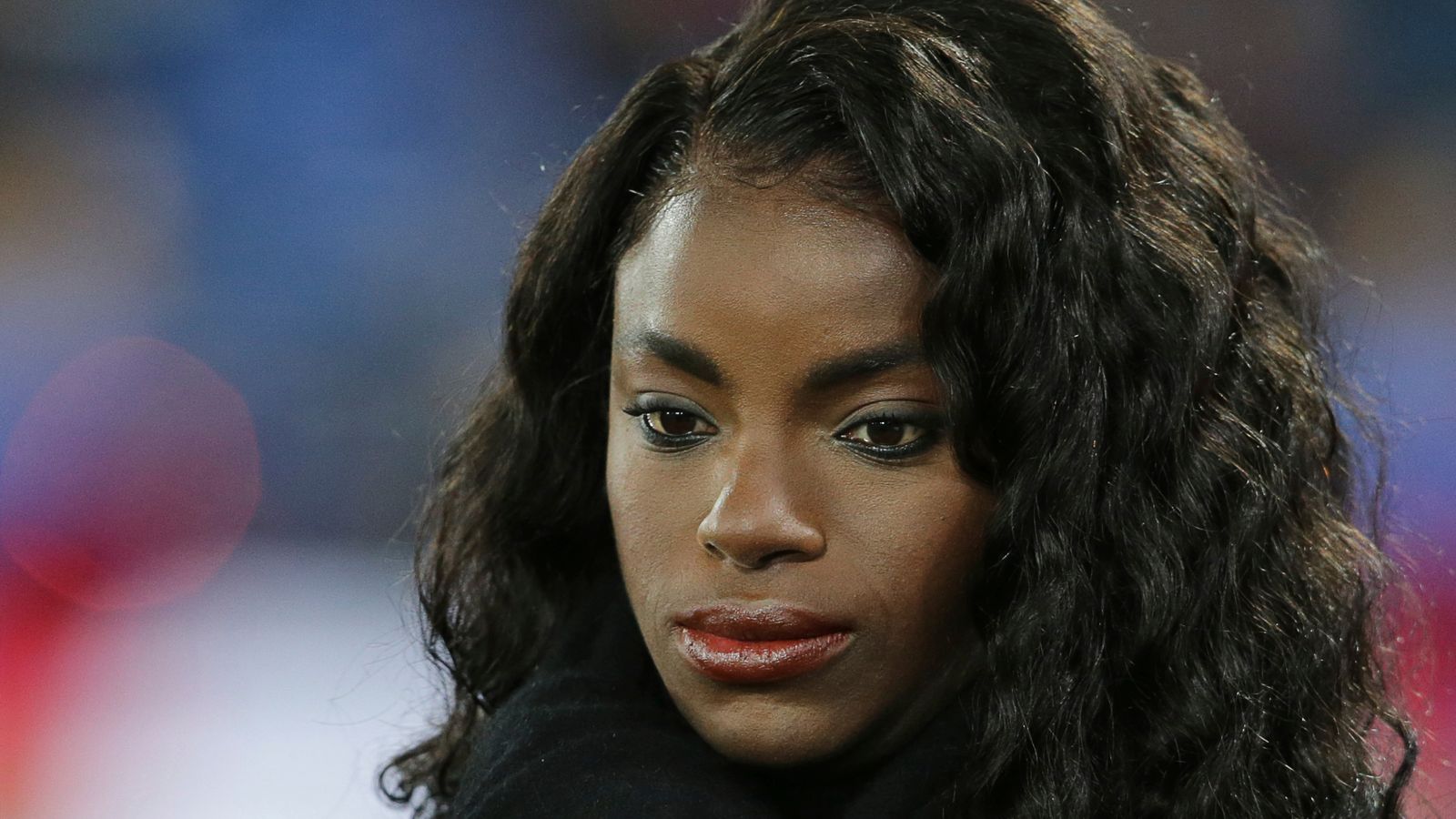 Eni Aluko: The fight against racism lacks "Super League energy"; I deleted Twitter to take a stand | Football news
[ad_1]
Eni Aluko said the fight against racism lacked the 'energy' that led to the collapse of Super League plans, with the former England international also explaining why she won't be coming back to Twitter until she will not have heard of any change on the platform.
England trio Marcus Rashford, Bukayo Saka and Jadon Sancho all suffered racial abuse on social media after missing penalties in the Euro 2020 final loss to Italy on Sunday.
Police arrested five people for racially abusing English players online, while Saka urged social media platforms to step up efforts to root out the abuse.
Aluko – who was named Angel City's athletic director in May – says she doesn't think condemning racism in social media posts is enough, and after deleting her Twitter account earlier this week, the Ex-Chelsea and Juventus striker said others should do the same until there is a greater responsibility.
"People don't care enough about racism," Aluko said. "When there was a suggestion that the Super League was going to happen, there was a pandemonium. For three days, pundits, fans, broadcasters, it wasn't going to happen, and we turned around. [against] some of the richest people in the world because we didn't want football to change in this country. People made sure that didn't happen.
"I don't really see the same energy for [the fight against] racism. I see people condemning on Twitter, but it's obvious you should be condemning racism, but now we need to take it up a notch and care about it a little more.
"We need to take action where it hurts and pinches a bit. I deleted Twitter, I won't be on the platform until I see or hear about the change. you must do. Delete Twitter Not just for four days, delete it until further notice, until there is ID and ID online, so if you want to tweet racism, just know that you are likely to be arrested for it.
"If you're going to be abusive, there must be criminal consequences because you can't just do it on the street. We have to be really honest. People don't care enough, it's become a performative thing that people talking. I'm sick of talking about it. "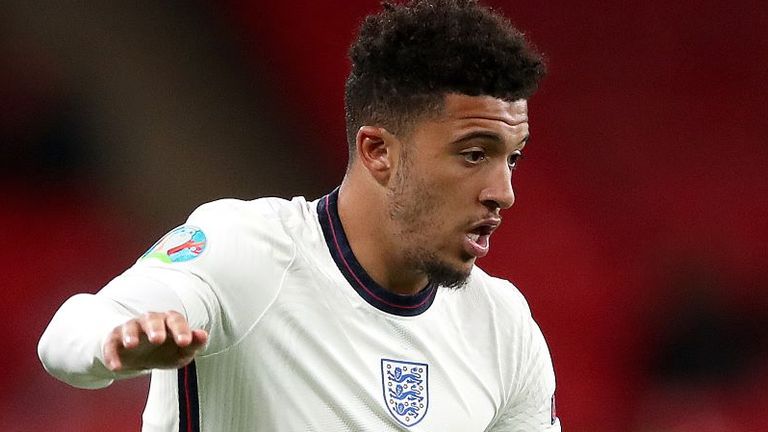 Elaborating on his decision to take down Twitter, a move made by Thierry Henry earlier this year due to a lack of regulation, Aluko added: "We're talking hypocrisy, I can't be on the same platform against which I object to, that doesn't make sense.
"That's what I'm saying about doing something that feels like a sacrifice. It's a position that means something, if in droves of millions of people are leaving Twitter, Twitter is going to feel it.
"I encourage everyone to do the same, if you're serious about racism online don't be on Twitter – delete it. Because until we really take a big stand and start to hold Twitter accountable, until we start to see how Twitter is funded – and ask them about why they advertise on a platform that contains everyday racism – we're not going anywhere. "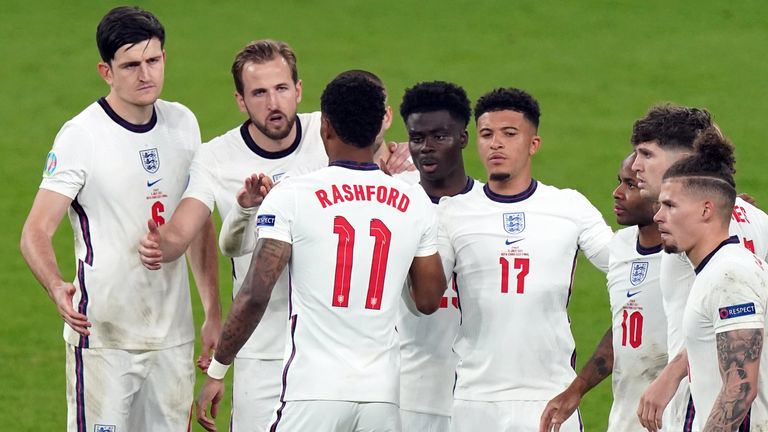 Earlier this week Home Secretary Priti Patel denounced the abuses of Rashford, Saka and Sancho in strong terms, saying there was "no place in our country and I support the police to hold the responsible officials ".
England defender Tyrone Mings pointed out that Patel has criticized players in the past for their decision to kneel before games – which they say is an important signal of their determination to tackle racism.
Aluko agreed Mings "was right" but spoke of his frustration that racism in football still made the headlines despite the players kneeling before games for over a year.
"The government has to be consistent in its call for racism. You cannot be seen as allowing or appeasing people who defend racism, or apologists for racism, while denouncing racism. You need consistency," added Aluko.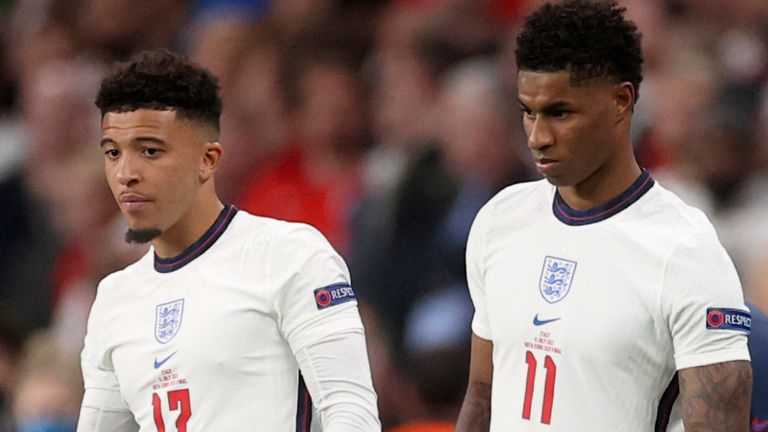 "We go back to what people say. But what are people doing? What is the government doing, what is the change that will occur as a result of the action?
"I would say the same to Tyrone, who has been amazing in his organization and mobilizing the kneeling players, but I have to be honest, I'm also frustrated to kneel down. I support him, I think it's powerful. , but we're still here after a year of talking about racism.
"So how much has it changed from the kneeling? We need to do more. We need to understand what it's going to take to change. Some of us, including me, have given up on our career, sacrificed careers to take a stand against racism. I'm not exaggerating, but it's not enough to do performative things that make a visual statement and raise awareness, but I come back to that around the Super League – when people want to go into the pockets where it hurts, people do it.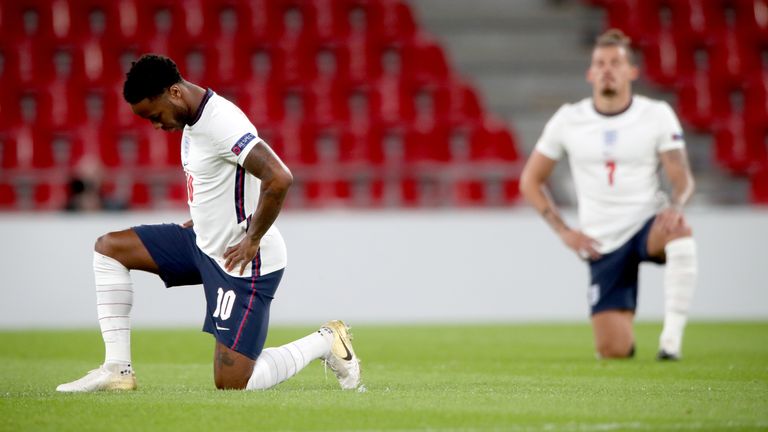 "This is where we have to come from. We have to legislate, we have to make sure that brands and advertisers on these platforms are put under pressure. Clearly we have to do more than kneel down."
Sky Sports News reached out to Twitter for a response.
Hate will not win
Air sports is committed to making skysports.com and our channels on social media platforms a place for comment and debate free from abuse, hate and profanity.
For more information, please visit: www.skysports.com/againstonlinehate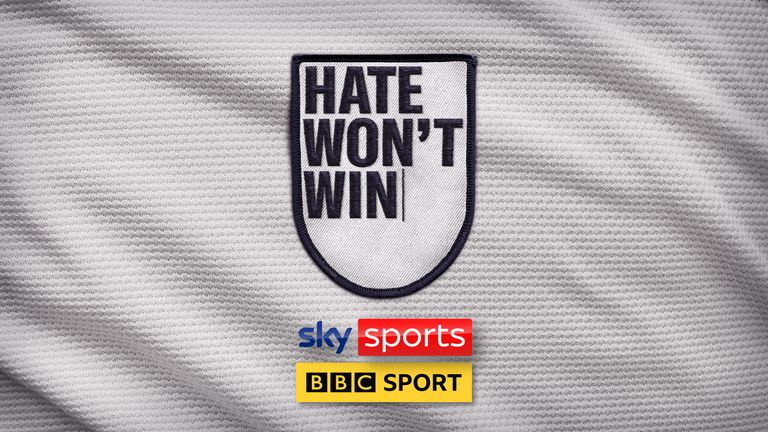 If you see a response to Air sports messages and / or content containing expression of hatred based on race, sex, color, gender, nationality, ethnicity, disability, religion, sexuality, age or class, please copy the URL of the hate message and capture it and email us here.
Kick It Out signals racism
Online Report Form | Clear it
Kick It Out is the organization of football for equality and inclusion – working across the football, education and community sectors to fight discrimination, encourage inclusive practices and campaign for positive change .
[ad_2]