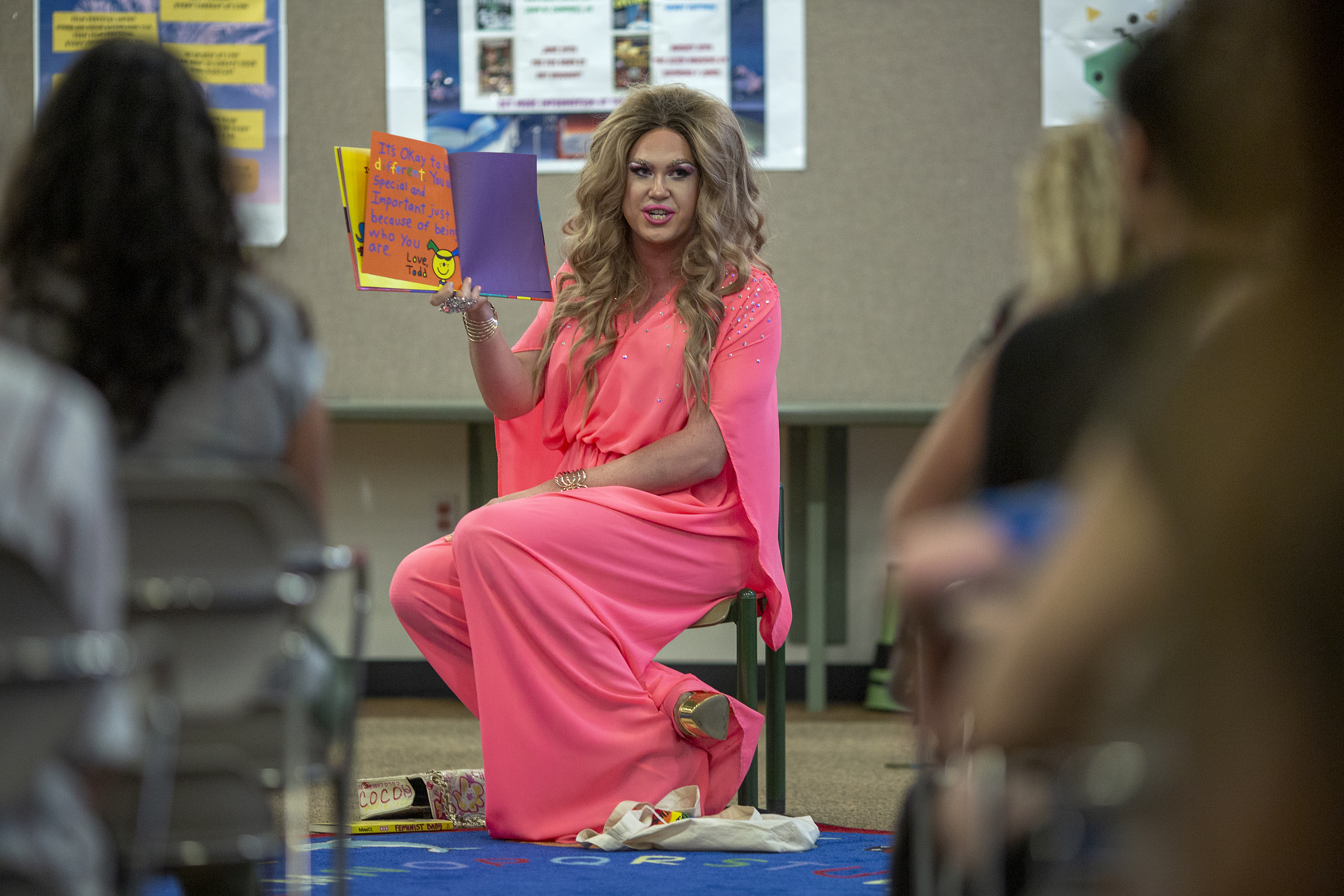 City cancels Drag Queen Story Hour Pride event after threats of violence
A town in North Carolina has canceled a planned drag event after receiving threats of violence on social media.
The town of Apex, North Carolina had planned to hold a Drag Queen Story Hour as part of the "kids zone" for its upcoming Pride Festival on Saturday. Over the weekend, however, Mayor Jacques Gilbert announced on his Facebook page that the event was cancelled. Gilbert claimed in the post that the Apex Festival Commission made the decision after "careful consideration" of the "feedback" he received from townspeople.
City Council member Audra Killingsworth commented on Gilbert's post, saying the town had received numerous complaints about the event leading up to the festival, and that recently they escalated into threats of violence, The news watcher reported.
"Because of these threats, the commission has decided to remove Drag Queen Story Hour from the children's area," Killingsworth explained. "I'm disappointed and frustrated, but I want to have an amazing Pride event that will still feature stage drag performances."
On Monday, Gilbert added a comment to the original post calling for "hate speech" and muting other comments.
"I appreciate the engagement on this," the mayor wrote. "However, I will not tolerate disrespectful comments attacking others and hate speech on this page. Therefore, effective June 6 at 10:20 a.m., I will disable comments on this post after several days of observing hate speech. on this post."
Gilbert also used the comment to respond to criticism of the decision and pledged his continued support for the local LGBTQ+ community.
"Despite the misinformation depicted in the comments above, I will continue to love all members of our community as depicted in the pride proclamation that I was the first mayor of Apex to sign," he said. he adds. "I have very close family members from the LGBTQIA+ community who I love very much."
Drag Queen Story Hour is an organization that works with schools, libraries, bookstores, and pride festivals to host drag queen readings for children and families. According to its website, the organization aims to capture "the imagination and play of childhood gender fluidity" and create "glamorous, positive and unapologetically queer role models."
"Drag Queen Story Hour is saddened to learn of the Mayor's decision to cancel one of our chapter events," said Jonathan Hamlit, Executive Director of Drag Queen Story Hour. Newsweek. "Unfortunately, receiving violent threats and hatred is part of the everyday queer experience. We hope this sheds light on the ongoing fight against homophobia and transphobia around the world. We are excited and proud of the many other events Drag Queen Story Hour Triangle Chapter will be hosting throughout Pride Month."
Several commenters on the post expressed disappointment at the cancellation of the event.
"Where is the courage and support for the LBGTQ community? asked user Ellen Abelman Dershowitz. "I was at the Pride festival in Wilson, NC. They weren't afraid to have Drag Queens in attendance, they didn't suffer. Small town NC is more progressive than Apex , in North Carolina. I'm really disappointed in the leadership of our city."
"It's very disappointing. Several places in the Triangle have DQSH. It's a great organization!" user CarrieAnne Krall Hermosillo added. "It's also disappointing that the very vocal minority of non-inclusive people feel so threatened by something they don't even understand that they in turn threaten their neighbors and other Apex residents. Those who were so vocal weren't even going to attend the event anyway!"
Newsweek contacted the Apex Festival Commission for comment.
Updated 6/6/22, 5:40 PM ET: This article has been updated with a comment from Drag Queen Story Hour.