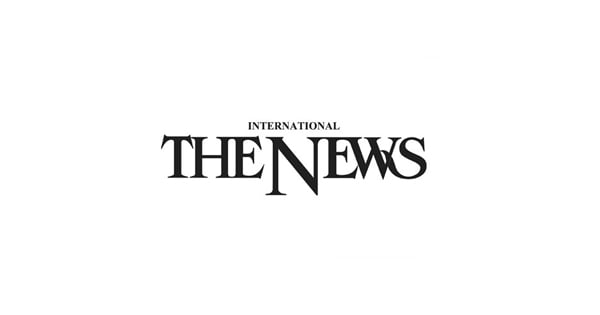 Ali Wazir released on bail in another 'hate speech' case
An Anti-Terrorism Court (ATC) on Friday granted bail after the arrest of Pashtun Tahaffuz Movement (PTM) leader and national deputy Ali Wazir in a third case relating to alleged speeches against state institutions and sedition.
Wazir has been behind bars since December 31, 2020 in four cases filed at Sohrab Goth, Shah Latif Town and Boat Basin police stations. He, along with Alam Zaib and Maulana Muhammad Tahir, were charged with violence and slurs against state institutions and sedition on January 20, 2019 in Sohrab Goth.
Judge ATC-XV delivered the judgment he reserved after hearing arguments from the prosecution and defense on the lawmaker's request for post-arrest bail. The court ordered him to post a bond of 500,000 rupees to secure his bond.
Lawyer Qadir Khan, who represented the claimant, had argued that two other defendants – Alam Zaib and Maulana Tahir – had already been released on bail and therefore his client was also entitled to such compensation. He maintained that no forensic analysis of the recording of Wazir's speeches had been carried out and that no transcript had been recorded.
The attorney pleaded with the court to grant post-arrest bail to the legislator. The present case against Wazir concerns the organization of a rally in Sohrab Goth where he, along with other PTM leaders, allegedly chanted slogans and delivered speeches to incite the public and defame state institutions.
The MP has already been released on bail in two cases. On November 30 last year, the Supreme Court granted him bail after arrest against a bond of Rs 400,000 in one case. Later, Sindh High Court (SHC) approved his release on bail in another case. He has yet to be granted bail in a fourth case filed at Boat Basin Police Station in 2018.
Cases were registered against him as numbers 147 (riot), 149 (Any member of unlawful assembly guilty of an offense committed in pursuit of a common object), 500 (sentence for defamation), 505 (statement inciting to public mischief) and other sections of the Pakistani Penal Code (PPC) read with Section 7 (Punishment of Acts of Terrorism) of the Anti-Terrorism Act 1997.