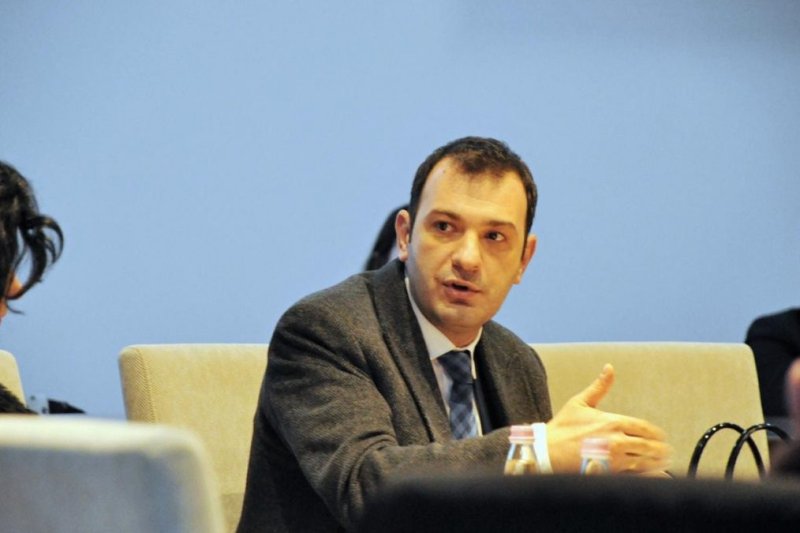 The Commissioner for Protection against Discrimination, Robert Gajda, reported Tuesday to the Law Commission on the annual report of this institution.
Asked by the leader of the Democratic Party (DP) parliamentary group, Enkelejd Alibeaj on the use of hate speech during the April 25 election campaign, Gajda pointed out that this practice was followed by all political entities.
Gajda said the language of discrimination used by political actors, including Prime Minister Rama, is highlighted in a report by the Commissioner for Protection against Discrimination.
Subsequently, Gajda clarified the case of the discriminatory language used by the former director general of the state police, Ardi Veliu, against the mother of the minor who was raped by the police during the quarantine period.
"In terms of questions of public sensitivity, in terms of the director of police, I'm going to capture two moments. The first question is whether or not discrimination eats the discussion. And we don't We had no complaints. From my point of view, to launch a case ex officio, I did not launch it. We are talking about a concrete man. The director of police demanded a public apology. Usually, in the cases of use of hate speech, when the person asks for a public apology, that's what we ask, the commissioner does not open a trial or dismiss the case if it has started.
That's what we're looking for. While during the elections of April 2, which was noted by the institution, hate speech was used by all political entities and by many political actors. The case of the prime minister is certainly obvious, where the commissioner issued a public statement regarding the election. Detailed monitoring was carried out with the Commissioner, the People's Advocate, the AMA and the Albanian Media Council.
It's a report because the members of the No Hate Speech Alliance themselves have a way of interpreting whether something will be considered hate speech. Will be published. It is currently being discussed how the different phrases will be classified. Our objective is not to have a punitive aspect, but a preventive aspect. "Politicians should be careful in the upcoming elections," Gajda said.
During the April 25 elections, Prime Minister Rama dedicated an organization during the election campaign to his opposition "opponents", giving them different nicknames and ironizing them.