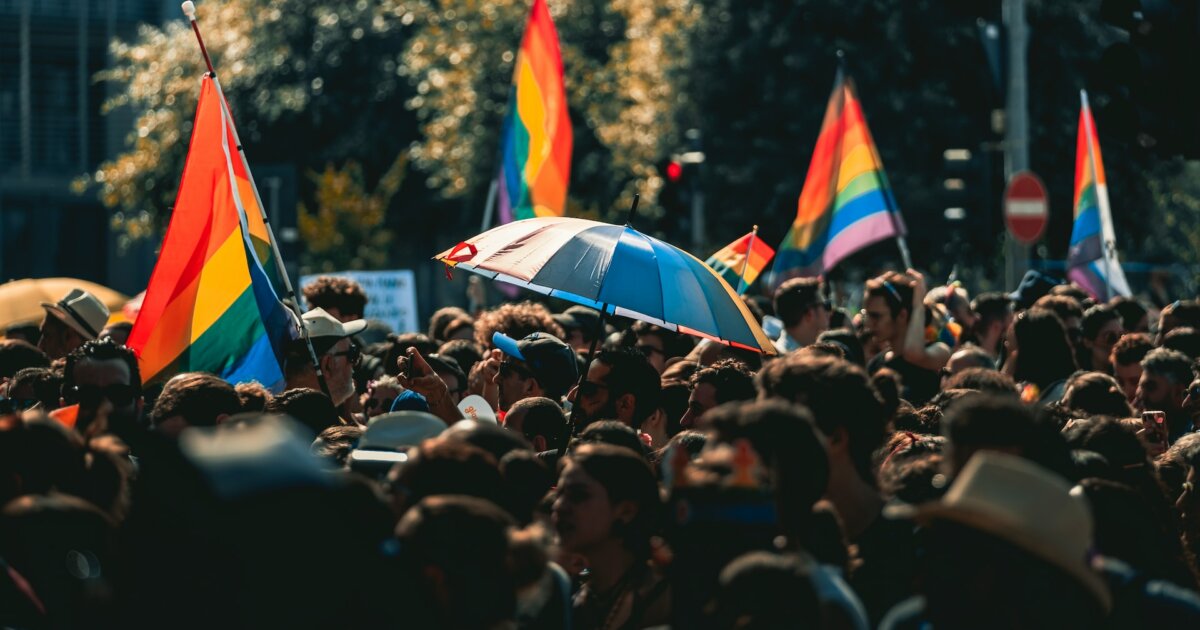 Ahead of EuroPride, Serbia's LGBTQ+ community faces hate speech
Last week, the Pride Info Center in Serbia was attacked for the 15th time in the last three years. The Serbian capital of Belgrade will host EuroPride 2022 next month (September 12-18). As the celebration approaches, hate speech against the LGBTQ+ community has also increased. The strongest comes from right-wing extremists, the church and anti-LGBTQ NGOs, which supposedly advocate family values, but are essentially deeply homophobic.
"We will all rise up against [EuroPride]. I will be the first. I'll curse anyone who preaches that. And I would use a weapon if I had it," Bishop Nikanor of Banat said in a public sermon Aug. 12. The Serbian Orthodox Church has not distanced itself from its anathema on the participants in the Pride march.
"It is unacceptable that in a secular state, senior Serbian Orthodox Church officials remain unpunished for spreading hate speech and calling for physical violence! Belgrade-based Labris, one of the oldest lesbian human rights organizations in the region, said in its press release. "Therefore, we demand an immediate reaction from the competent authorities and invite the Public Prosecutor's Office to investigate the existence of the criminal offense of breach of security and incitement to commit hate crimes."
Serbia's capital will be the first city in southeastern Europe and the first outside the European Economic Area to host a major event for the pan-European LGBTQ+ community who face deep inequalities and discrimination in the Balkans Westerners.
Bishop Nikanor also cursed with ease the children of members of the LGBTQ+ community and openly lesbian Prime Minister Ana Brnabić, the first head of government to have a child with a same-sex partner. This put Serbian President Aleksandar Vučić in an uncomfortable position to choose a side – from his faithful partner in government for many years or from the church, which is known to be close to the authorities and has a lot of influence on the government. , even if the state is formally secular.
"Bishop Nikanor of Banat insulted himself and our church, humiliated our church, much more than Ana Brnabić or anyone else. The Serbian Orthodox Church has this in its dogma and must speak out against that. I have nothing against that. […] but no one has the right to threaten people," Vučić said. Compared to the first Pride organized in Belgrade in 2001 and the battles that human rights activists have waged over the past two decades, this declaration could be considered favorable to homosexuals.
Social activists believe that with greater exposure of LGBTQ+ people to the public, greater social acceptance will be. All the government is supposed to do is follow the constitution in protecting this community from hate speech or violence. Many organizations are working towards these goals, although the most common obstacle they encounter is not the laws themselves, but the mentality of Serbian society.
Photo by Mick De Paola